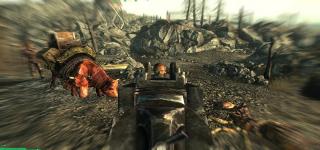 Views: 1,635
1.0
samaelaunweor
Makes zoom aiming perfect regardless of skill.

I was really bothered by FO3 still being a mess at aiming while zoomed. You are supposed to be steadying your arm and focusing on the sights, sounless you have Alzheimers, you shouldnt be shaking the aim like crazy just because you have a slow skill.

This makes it so that everytime you Zoom its like you have 100% Skill.

Bugs: Breaks if GunNut perk is taken above Rank 1.