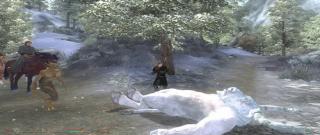 Views: 9,113
1.34B3
Oscuro
Oscuro's Oblivion Overhaul

* Download and install OOO 1.33 in EXE or OMOD-ready format (select the "Full" version and ignore the extra options).

* Download and install the OOO 1.34 BETA 3 Patch.

* At this point, you should have the 'Meshes,' Sound,' and 'Textures' folders from OOO in your "Data" folder together with Oscuro's_Oblivion_Overhaul.esm and Oscuro's_Oblivion_Overhaul.esp

* Activate (check) the plugins in Wrye Bash and use the FCOM Expanded Load Order page as reference and or use the handy FCOM Helper to sort your load order.