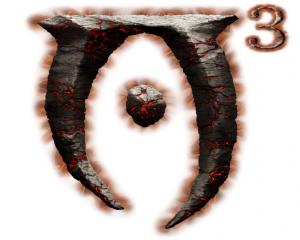 Views: 837
1.33
Sotobrastos devakm MadCat221
At long last, the final release of Oscuro's Oblivion Overhaul 1.32 has arrived -- and now the 1.33 patch is out, too!

Oscuro's Oblivion Overhaul aims to make Oblivion a much more interesting, challenging, realistic and dangerous place, and also offers great rewards for the daring adventurer regardless of your level.

You must be prepared to cast aside your previous notions about Cyrodiil. The world no longer revolves around you, the player. Do not expect to be able to beat every monster or NPC you meet. Previously familiar areas may now be much more dangerous and you will frequently be forced to retreat from enemies who are too powerful to beat until you are stronger. You will probably die a lot more often now. However, if you have the ingenuity, skill, and luck to survive the odds stacked against you then you will be justly rewarded for your bravery!

Download either the Complete or Upgrade version. Both include OMOD conversion data with an install script that guides you through the install process and option choices. This is the recommended install method, but there's also a standalone installer EXE available if you don't use OBMM.

Upgrade version requires prior install of OOO 1.3 Base.

Complete version linked in Mirrors section (it's too large to upload here).

Patch version for 1.33 requires prior install of 1.32.Final. The patch does not include ANY of the required resources (meshes, textures, etc.). It only includes the updated 1.33 plugins.

For tips, help, additional add-ons, and much more, see:

OOO Quick Start Guide http://devnull.sweetdanger.com/OOO/
OOO 1.33 Readme (PDF) http://devnull.sweetdanger.com/OOO/OOO_133_readme.pdf
OOO 1.33 Changelog and FAQ http://devnull.sweetdanger.com/OOO/OOO_Changelog_FAQ.html
Known Incompatibilities for OOO/MMM/FCOM http://www.bethsoft.com/bgsforums/index.php?showtopic=798556

===============

* Huge thanks to MiSP for the new Readme PDF and the OMOD installer scripts.
* Thanks to Floydian1 and MadCat221 for the screenshots.
* Special thanks to ElminsterEU for the amazing TES4Edit editor and adding features to help improve the OOO master file.