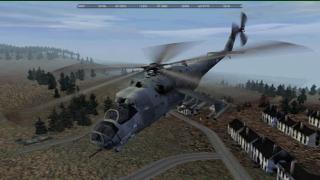 Views: 2,244
1.96
Codemaster
This package will update your Operation Flashpoint Game of the Year Edition to version 1.96.

This file will enable you to set up dedicated Operation Flashpoint: Resistance / GOTY servers without requiring the original CD or CD Key.

Multiplayer:
- When MP mission file transfer failes, client is disconnected
- Several anti-cheat measures implemented.
- Unit killed inside a vehicle sometimes did not respawn.
- Gunner aiming was unstable.
- Visual glithes in the ingame browser.
- Faster response in various game setup screens.
- Testing of server-client mod compatibility is now possible.
Stability and Security:
- More improvements in virtual address range handling. This should prevent error messages like "Out of memory (index buffer)
- Various crash opportunities fixed.
- Better handling of virtual memory address space. When this space was exhausted, it could cause a crash or olive green screen.
- AI waypoint delays and other AI degradation was possible on very fast CPU.
- Whole partition could be deleted when DirectPlay server creation failed (this could happen when TCP component was missing or it was blocked by a firewall).
- Different file-acess technique is now used when memory mapping fails. This should prevent Cannot memory map file errors.
- Some crash opportunities fixed.

Scripting:
- Command "private" did not work when variable name contained any upper case letter.
- Event handlers were not saved properly (affects some 3rd party addons).
- Event handler "init" is now launched on all machines in MP game.

Miscellaneous:
- Improved AI Airplane dogfighting.
- Fixed terrain lighting direction bug.
- Autocentering force did not work properly on some joysticks including MS Sidewinder FF 2.
- Some other minor bugs fixed.

CHANGE LOG
==========
1.96 - Fixed: SCUD animation caused strange visual behaviour (introduced in 1.95)

1.96 - Fixed: Long blue triangle artifacts (introduced in 1.95).

1.96 - Fixed: MP - when mission file transfer failes, client is disconnected.