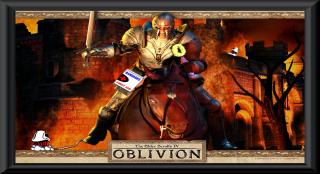 Views: 17,265
1.2.0416
Bethesda
The latest patch for The Elder Scrolls IV: Oblivion. This patch is for North American (English) versions.

Please Note: You do not need to install this patch if you have already Installed the Shivering Isles expansion.

Update 1.2.0416 Notes:
- Fixed a crash caused by bad form IDs

- Fixes an issue where the game would try to use a form IDs that was either restricted or not available yet.

- Fixed an issue where form IDs were not being marked as free properly, causing objects to disappear in game.

Bug Fixes:
Improved LOD visual quality for landscape.

Optimizations to file loading system.

Taking items from dead owned creatures is no longer a crime.

Fixed issue where lock/unlocked states on doors would occasionally be stored incorrectly in a save game.

And much more