Check out our gallery of screenshots, or feel free to submit your own image.

Re: Oblivion Character Pictures
by Dark Mayu » April 26th, 2009, 1:41 pm
Exo, we were discussing this earlier. The Forum Rules have been updated, too. You might have missed that.
So posting game screenshots with nudes on them is ok as long as they aren't pornographic or real life. Check the 1st rule of the Forum Rules, there you can read it.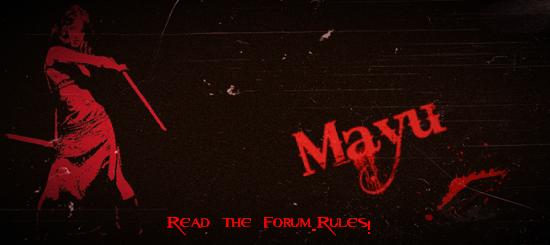 You see it too? For me, it's always like this... --
Angela Orosco, Silent Hill 2
Didn't we promise each other? Together.....forever.... --

Mio Amakura/Yae Kurosawa, Project Zero 2



1.0

Posts: 673
Location: All God's Village
Uploads: 71
Kudos: 10
Motherboard: ASUS M4N98TD EVO
CPU: Phenom II x4 955
GPU: NVidia 9800 GTX
RAM: 4096 MB
---
Re: Oblivion Character Pictures
by Keylek » April 26th, 2009, 2:02 pm
dark mayu is right, the rules have been changed, and that picture was not pornograthic, and it was in a url, so i was not breaking any rules, so i hope this does not effect the record of me which is keeped on this forum. but anyways here are two more of mine which are allowed to be shown in a image...




... same place, but nothing showing, so it is allowed, and the next one is just for fun...




i was abit drunk [i think] when i did this one, it is keylek in his i-pod advert...

http://i713.photobucket.com/albums/ww13 ... 000231.jpg
1.0

Posts: 726
Location: behind you mortal looking at you tasty neck. [Alienslof]
Uploads: 3
Kudos: 10
Motherboard: I5 Compatable one
CPU: Intel I5 3.2GHz
GPU: ATI Radeon Hd 6950
RAM: 6GB
Storage Space: 2TB
Sound Card: Built In
---
Re: Oblivion Character Pictures
by Strange Angel » April 26th, 2009, 3:39 pm
Okay I'm locking this thread now due to size, and making it a temporary sticky, so people can look back on the pictures. Don't worry I'm not deleting it, I'm just trying to manage the thread size since the screenshot threads have a tendency to get big.
There is a new Oblivion Character Pictures thread up here,
viewtopic.php?f=16&t=412
So go there to keep posting those beautiful pictures.
There will be a screenshot forum in the near future so we don't get flooded with stickies of screenshot threads as the forum grows.

"The truth is lived, not taught." ~ Hermann Hesse
1.0

Posts: 490
Location: New York, US
Kudos: 17
CPU: Alienware Laptop
GPU: Nvidia
RAM: 4GB
---
Re: Oblivion Character Pictures
by Dark Lilith » April 26th, 2009, 5:45 pm
Exorince wrote:
Artistically justified nudity is okay to post, as long as it's not very explicit. Nude characters in erotic poses are usually not "artistic" and are therefore off limits. There are of course few exceptions. If you have any questions
Then you,ve never seen some of my RL professional photo's!
1.0

Posts: 716
Location: The Dark Moon
Uploads: 8
Kudos: 14
---
---
Related topics

Replies
Views

Last post