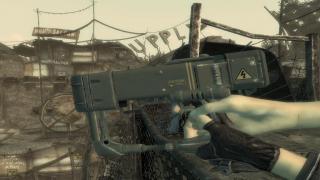 Views: 797
1.1
Dragons Weyr
This mod aims to make the textures of the laser pistol look more \"well used but well maintained\"
instead of \"rusty and falling apart.\"

============
Installation
============
1. Unzip the \"Textures\" folder into a temporary directory.
2. copy and paste \"Textures\" into your \"Bethesda Softorks/Fallout 3/data\" folder,
if you are prompted to overwrite click \"Yes\".
3. Navigate to your \"My Documents/My Games/Fallout3\" folder and open \"FALLOUT.INI\"
find the line \"bInvalidateOlderFiles=0\" and change it to \"bInvalidateOlderFiles=1\".
Skip this step if have already done this.
4. Add this to \"Archiveinvalidation.txt\" in \"Bethesda Softorks/Fallout 3\" folder.

Textures/weapons/1handpistol/Laserpistol.dds
Textures/weapons/1handpistol/Laserpistol_n.dds
Textures/weapons/1handpistol/1stpersonLaserpistol.dds
Textures/weapons/1handpistol/1stpersonLaserpistol_n.dds

If you do not have \"Archiveinvalidation.txt\" create it.
5. Enjoy!

Check out my other mod
Newer Laser Rifle

==============
Verson History
==============
1.0 Initial Release.
1.1 Fixes some small mistakes in the texture.

=======
credits
=======
Myself of course.;)
Bethesda softworks for the original texture and for Fallout 3.