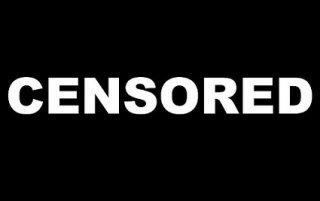 Views: 14,054
1.31
iNinjaSkyrim
In his nude mod, iNinja seeks to improve upon Thepal's New Vegas mod by making seam lines less noticeable, and adding minor details to help make the nude bodies appear more realistic. iNinja worked to recolor and re-texture all of the naught bits to create a more natural looking beauty! If you prefer a less exaggerated body-type, and are looking for a great nude mod, you've found your file!


** New Version 1.3.1 **
Complete Nude Re-Texture Including - Hands & Feet, Ultra High Quality, Texture seams now nearly unnoticeable!! Optional Pubic Trim Files - Trimmed (default), Shaved (downloadable), Untrimmed (downloadable).

Instructions -
1) Download main file and drop into Skyrim root directory overwrite where prompted.
2) OPTIONAL - Download Optional File and drop into root directory, overwrite where prompted.
3) Play!

or

Use NexusModManager

and..

PLEASE ENDORSE


Decided to try out texture modding for the first time. Downloaded gimp and gave it a go. I'm actually satisfied with the results. I've decided to upload these for others to try out.

Mod is a simple texture replacement based on ThePal's original retexture/underwear removal. I wanted skin textures that looked a little more natural, so I decided to make my own. Added some freckles along the chest, shoulders, and back. Added joint discoloration. Completely re-textured muscles, breasts, nipples, and vag. I tried making a normal map and failed miserably at it. I ended up keeping the one from the original mod and adjusting my texture to match it.

This is my first version. Original mod by ThePal. Beware of Girl fallout new vegas mod by Blackblossom used as reference design and source.




Enjoy!

Endorse if you dig it.

** Update 1.1.0
Cleaned up seams. Made neck transition less noticeable. Lightened nipples and made the smaller, not so round. Detail alignment adjustments. Probably done for a bit, I actually want to play the game. =P

** Update 1.2.0
Completed feet. Hands next. Using 4:1 compress as standard. Not a lot of quality loss and should run on everybody's machine without problems.

** Update 1.3.0
Completed hands. Optional trim files up next.

** Update Optional
Uploaded optional files. Shaved and Untrimmed. Lots of requests for these.

** Update 1.3.1
Added more detail to pubic areas. I'll admit first version was a bit rushed.