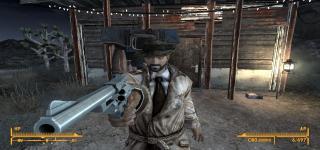 Views: 4,241
1.0
RougeeAssassin
What does this mod do you ask? Well it adds the Mysterious Stranger Outfit to the game.

Location- GoodSprings Victor's Shack in the oven, how did it get there you ask? Well I dont know.

Installation- Extract the .esp into your data directory.

There is clipping around the pip-boy that I do not know how to fix.