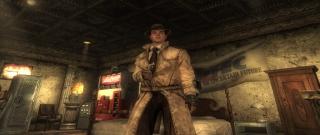 Views: 3,027
1.0
Malkion
Ever wanted to wear the Mysterious Stranger Outfit? Now you can.

Location
========

Your favorite mailbox in Springvale. Comes with a nice skill book.

Install
=======

1. Copy the .esp file to (install folder)\Fallout 3\Data\

2. Start Fallout 3 Launcher, click 'Data Files', place a checkmark beside the .esp file.

Uninstall
=========

1. Start Fallout 3 Launcher, click Data Files, uncheck the .esp file.

2. Delete the .esp file from \Fallout 3\Data\

History
=======

0.0, 2008/11/24 - Initial Release.

Contact
=======

You can find me on TESNexus as 'malkion'

Credits
=======

Thanks to Bethesda for creating Fallout 3.

Thanks to TESNexus.com for the a one-stop-shop resource for authors and players.

Thanks to LHammonds for the Readme Generator this file was based on.

Thanks to God for creating us all.

Tools Used
==========

Fallout 3 Mod Manager - http://www.fallout3nexus.com/downloads/file.php?id=640

Readme Generator - http://lhammonds.game-host.org/obmm/tools_readme_generator1.asp

Licensing/Legal
===============

You can do whatever you want with this mod but don't complain to me if it doesn't work or your PC blows up.