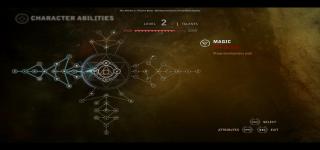 Views: 12,823
1.0
mem
Game: The Witcher 2 - Assassins of Kings
Mod Name: Mutagen for Every Skill (MES)
Author: mem

Date: May 23 2011
Description (short):
You can now apply a mutagen to every skill in the skill tree.

Description:
This mod allows you to apply a mutagen to every skill you unlock in the skill tree. I found it a waste to gather so many mutagens and only be able to use them on a handfull of skills. I know the developer made this choice for balance issues, but I think this is a welcome change for those who play the game on hard difficulty (not to mention insane) - on easy difficulty, you can manage just fine without the mod. Just remember, it's best to use greater mutagens and sell the normal and lesser ones, because you can't replace a mutagen once you've applyed it to a skill.

Installation:
Just extract the contents of the archive in your game directory; if prompted to overwrite, choose yes (don't worry, it only copies a file inside the CookedPC folder, it doesn't empty the folder).

Cheers!

mem