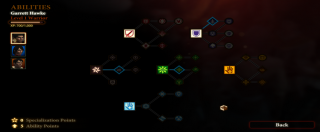 Views: 11,047
1337
MightyAshur
I've provided a useful guide that helps people to customize skillsets and spec the way they want. I was kinda disheartened by the new builds of Warriors, Rogues and Mages. I enjoyed playing my Arcane Warrior for example and I felt the need to incorporate similar Multi-Class themes into Dragon Age 2...

This is not an "override" mod, but rather contains different starter saves that begin the player with an enlarged backpack (500 slots) and 2000 gold, because I felt that even as a Noble with an Estate especially endgame I was still pretty broke hardly touching 50 gold at most throughout the course of Dragon Age 2.

I also added all the Champion sets, which can be sorted through and equipped via inventory. I also recommend that users that download this mod will also take heed of the No Restrictions mod by trufflesduval as it compliments very well with "Multi-Classing DA2"
___________________________________________________________

How to install:
1.) Locate your Dragon Age 2 Character folder wherever it may be...

(e.g. C:UsersYOURNAMEHEREDocumentsBioWareDragon Age 2Characters)

2.) Download and unzip WinRar file (ArcaneWarrior,Marauder, etc., whichever you picked) and then merge Characters folder with that of your own.

3.)Now enjoy your hybrid-style Hawke!