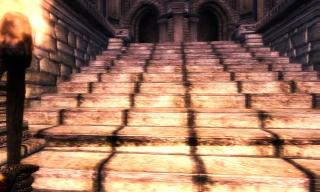 Views: 2,180
1.6
IlmrynAkios and qzilla
UPDATE
1.6 is out! Added 3-frame average for smoother transitions, an improved blurring technique taken from Crysis and horizontal blur fades depending on how up/down the player is facing. God rays and color grading, etc. are in the pipeline and will be features in the reasonably forseeable future :)
COMPATIBILITY
YES IT IS COMPATIBLE. Stop asking :P.
REQUIREMENTS
* OBSE 0014a or higher
* SM 2.0 capable video card (most will qualify)
* Common sense (in short supply, please see list of available dealers below)
INSTALLATION
1. Extract rar file to Oblivion/Data/
2. Enable MotionBlur.esp in your preferred load order manager
3. Win
FEEDBACK
See this thread

COMMON SENSE DEALERS
* Higher Power of your choice and/or understanding
* Google
* Wal-Mart

==========================================

PREVIOUS README (outdated)

Applies a Gears of War-style full-screen motion blur effect to the player view based on their movement and how fast they're looking around. A copy of Timeslip's OBGE is packaged with this to save you some runaround. The download location isn't very well-known and I think this should be a bit more permanent.

A bleach bypass filter has also been applied to improve overall image contrast without destroying color range. Some people have reported an issue with the effect 'stacking' over save games, but v1.4 should fix most issues.


WORKS ON ANY SM2.0-COMPLIANT VIDEO CARD. WILL *NOT* WORK WITH OLDBLIVION.

Performance hit is minimal on most video cards.