Minecraft PC sales hit 11 million mark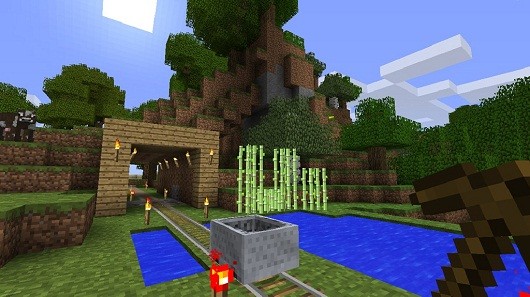 Just like an ever growing block tower, or more pertinently like an ever growing money tower, Minecraft continues to sell and sell. After reaching the 10 million milestone in April, the Mojang game took just under three months to hit the 11 million mark on PC.

So with Pocket Edition at 10 million, Minecraft XBLA at 6 million, and the recently-released retail Xbox 360 version doing tastily according to Notch, our stats people tell us that puts the franchise's overall sales approximately in the ka-squillion range.

The Xbox One version is scheduled for release some time this year too.
We are only temporary custodians of the particles which made us - Stephen Hawking
Site Admin

Posts: 2148
Location: UK
Uploads: 22
Kudos: 60
CPU: AMD FX6300 - 3.5 Ghz
GPU: Nvidia GTX 660
RAM: 8GB
Storage Space: 750GB
Sound Card: On board
Case: Corsair Obsidian 550D
---