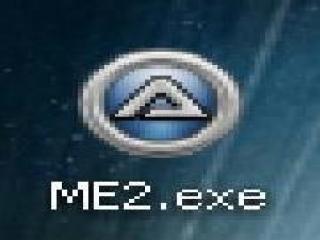 Views: 3,238
1.02
Phoenixofthunder
Who besides me hates having to launch & relaunch Texmod, then having to reload all the mods you want? It can get so time consuming and so tedious for those who use so many texture mods. Who would love to push one button and launch Mass Effect 2 with all their mods attached without getting bogged down with Texmod?

Well this project is for you. It may take you about 5 mins to set it up. Just make sure you know your Mod, Texmod & ME2 directories. Since each persons' directories can be different I couldn't condense it any further. Follow the included video (6 mins worth) & you'll double click one time ONLY! to launch textures and ME2! All credit goes to zannen0 on Guild Wars forum for the scripting. All I did was reconfigure it to run Mass Effect 2.

V1.01 = ME2 TEXTURE QUICK BYPASS Fix
Obsolete circa v1.02

V1.02 = ME2 TEXTURE QUICK BYPASS v1.02
Thanks to Midnight Voyager for seeing what was right in front of me but that I was not able to see.