Topics, Discussions and Guides for the Mass Effect 3 first person shooter.

Mass Effect 3 Earth DLC Content Leaked
by loder » June 15th, 2012, 5:58 pm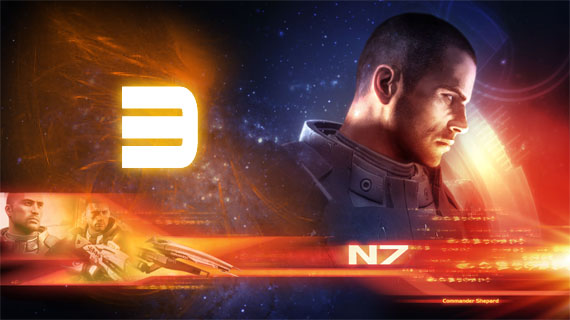 BioWares Mass Effect 3 has done a pretty good job of pumping out multiplayer DLC content on a regular basis, and it looks like the latest pack is an all Earth affair. According to Reddit user derptemp6698, the next downloadable update visits London, Vancouver, and Rio, and includes seven new playable classes.
Although leaks are usually taken with a grain of salt, derptemp6698 was dead-on the last time he/she posted a spoiler for Mass Effect 3 content. That was over two whole months ago on April 27th, when the same Reddit account leaked accurate details about the Rebellion expansion almost a month before BioWare and EA made the news official.
Here is a link straight to the
Reddit post
The fighting is fiercest when it's your home at stake! Mass Effect 3 Earth adds mods, gear, and new maps for Rio, Vancouver, and London. It features 3 new weapons: Piranha assault shotgun, Acolyte pistol, and Typhoon light machine gun. The new classes include a Destroyer, Paladin, Demolisher, Slayer, Shadow, and Fury!
An expanded ending for Mass Effect 3. Additional scenes and an extended epilogue reveal the impact of Shepard's choices on the future of the galaxy.
As the user notes, both DLC packs aren't slated to release at the same time. He/she also doesn't have release dates for the content, but if the time frames for this are similar to the last leak, one of these DLC packs should launch this July and/or August.
Of course, news that the Mass Effect 3 Extended Cut will expand on the ending with new dialogue and cutscenes isn't anything groundbreaking, as Bioware has already indicated that they're hard at work patching together a new ending.
Hopefully, this cut scene finally explains a few things that soured the original ending. Like, how in the world did Shepard's crew get back to the Normandy when they were all fighting on Earth just seconds before the final rush to the Citadel?
We are only temporary custodians of the particles which made us - Stephen Hawking
1.0

Posts: 1789
Location: UK
Uploads: 23
Kudos: 50
CPU: AMD 4000
GPU: Nvidia 6800
RAM: 2560 MB
Storage Space: 580 GB
Sound Card: On board
---
Related topics

Replies
Views

Last post
Mass effect 3 trailer
1

,

2by Rebel O Conner » December 17th, 2010, 11:55 am

6 Replies
524 Views
Last post by Darwin Machiavelli
March 25th, 2012, 5:43 pm

Mass Effect 3 delayed
by Rebel O Conner » May 8th, 2011, 6:34 am

4 Replies
220 Views
Last post by Keylek
May 10th, 2011, 9:42 pm

Mass Effect 3 Origin edition details
by loder » July 11th, 2011, 4:12 pm

4 Replies
281 Views
Last post by Keylek
July 18th, 2011, 10:21 pm