Making a weapon animated effect
I am trying to make it so a small set of sparkles or something move round a sword I am making, but do not know how.
I know how to get a flame to cover a sword, but not how to get a flame move around it, or how to make the sparkles in the first place.

Any help with this would be greatly appreciated.
http://fallenlegends.darkbb.com/
^My forum! Please visit and join!^
0.5

Posts: 53
Location: England
RAM: 2GB
---
Re: Making a weapon animated effect
That shouldn't be too hard, since you already know how to create a flame. Just add an animation to it so it's moving around your sword. You can do that by simply moving the "flame-skeleton" node.
Here are some nice Blender Tutorials about animation, hope they help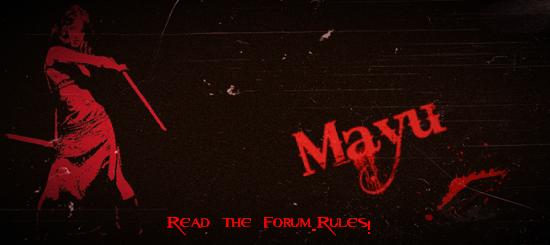 You see it too? For me, it's always like this... --
Angela Orosco, Silent Hill 2
Didn't we promise each other? Together.....forever.... --

Mio Amakura/Yae Kurosawa, Project Zero 2



1.0

Posts: 673
Location: All God's Village
Uploads: 71
Kudos: 10
Motherboard: ASUS M4N98TD EVO
CPU: Phenom II x4 955
GPU: NVidia 9800 GTX
RAM: 4096 MB
---
Re: Making a weapon animated effect
Well not how to create a flame, steal a flame mesh and put it on top hehe
I am not good at making anything with Blender lol
http://fallenlegends.darkbb.com/
^My forum! Please visit and join!^
0.5

Posts: 53
Location: England
RAM: 2GB
---