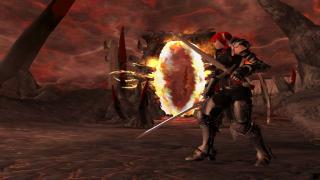 Views: 1,644
1.0
Kastien
This mod replaces most of the one-handed animations with a slightly stylized set there are two versions to choose from Single-Wield or Dual-Wield, Dual-Wield simulates a weapon being held in each hand, and as such will require a offhand mod in addition you cannot attack and move at the same time with the Dual-wield version save for the step forward in each attack animation.

Firstperson animations are not effected nor are the low level power attacks.


Installation
Install into your
Driveletter/Program Files/Bethesda Softworks/Oblivion



Uninstall
Uninstall go to
Driveletter/Program Files/Bethesda Softworks/Oblivion/Data/Meshes/Characters_Male
Delete BlockIdle BlockHit BlockAttack and any file with OneHand in the title

OneHandIdle~
SneakOneHandIdle~
OneHandAttackLeft~

etc etc etc.

Armor used in screenshots/video
Tonas SimpleDress-Armor, WhiteSquall-Armor.

http://www.tesnexus.com/downloads/file.php?id=29090


Weapon used in main hand/offhand
Angeleron, Dual Wield Complete
Character used in screenshots/video


Usage
You may edit or upload this where you like, all I ask is credit for the original animations.