KOTOR on the iPad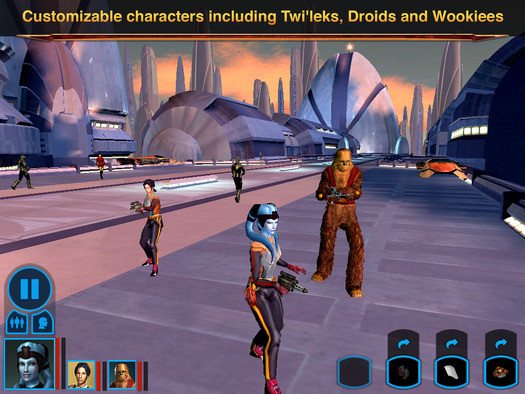 One of the best role playing games ever made for the original Xbox and the PC was Star Wars: Knights of the Old Republic from developer BioWare. First released in 2003, the game continues to be critically acclaimed for its deep and involving gameplay while also expanding the Star Wars universe to a time period well before the movie series. Indeed, Time Magazine put the game on its list of the top 100 video games of all time in 2012.

This week, Star Wars Knights of the Old Republic was released on an all new platform: the iPad. Aspyr Media announced that their port of the game is now available to download from iTunes for $9.99. Aspyr also handled the game's port to the Mac OS X platform in 2004.

According to the developer, the iPad version of KOTOR contains a new "streamlined user interface, custom-made for the iPad's touch screen." Aside from the touchscreen UI, the game itself has not been touched in terms of content or graphics. iPad owners who have never played the previous versions of KOTOR should enjoy the experience as there is a ton of gameplay to be had here, which should justify its rather steep (for an iPad game) price tag.
Site Admin

Posts: 2148
Location: UK
Uploads: 22
Kudos: 60
CPU: AMD FX6300 - 3.5 Ghz
GPU: Nvidia GTX 660
RAM: 8GB
Storage Space: 750GB
Sound Card: On board
Case: Corsair Obsidian 550D
---