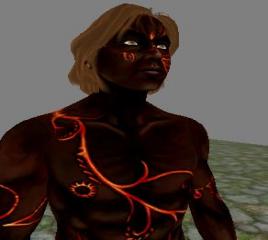 Views: 717
0.1
Keylek
Name: Keyleks Race-Change [Humans-Dremora] Mod
Version: 01
Date: 18/01/09
Category: race
Requirements: Oblivion esm
Author(s): Keylek
Forum: Keylek3


Description
have you ever got bored of old humans wondering the streets? ever
like dremorea?... well here's the mod for you... all humans are now the famous dremora race and even better there are no new meshes or textures needed, just the ones you already have, so relax and say hello to a completely different cyrodiil...


Details
This Mod changes all human races in the game [Nords, Bretons,
Imperials and Redguards] to dremora. no new textures are needed, this is good because depending on the body mesh and the textures you already have will work with this mod, male and female.


Install
Extract the files to a temporary location or straight from the
file into your oblivion data


Uninstall
Start Oblivion Launcher, click Data Files, uncheck the .esp file(s).


Known Issues or Bugs
there are no issues with this mod, it textures are not working properly it is most likely something to do with 'your' texture files


History
[there is no history yet, this is the first one]


Contact
you can contact me at...

keylek [at] hotmail [dot] com

or on the nexus forum [www.thenexusforums.com] and look for the person
called ''keylek3'' [That's me on the forum]


Credits
the only credits to go to so far is to myself


Tools Used
TES Construction Set - http://modsreloaded.com/construction-set-extender
Readme Generator - http://lhammonds.game-host.org/obmm/tools_readme_generator1.asp


Licensing/Legal
You can do whatever you want with this mod but all I ask in return is that you give me credit if you distribute any part of this mod.