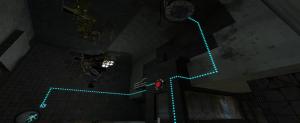 Views: 393
1.0
audiOtrash
Identity is a work in progress, but three of the planned six test chambers are currently playable. Each chamber focuses on one Portal feature.

This Portal 2 map by audiOtrash has 3 out of 6 planned chambers completed.

This haunting trailer speaks volumes more than any description can provide.

I get the impression this isn't for Portal newbies....