General topics and discussions about popular video games, both old and new, on all platforms.

---
Home Vs Online Gaming
by Webslug » February 17th, 2009, 2:03 pm
As we all know there are a multitude of online games out there.

Some people prefer to collaborate and play online with thousands of other gamers worldwide, whilst others prefer to play in-keeping with the older traditions of gaming.

Personally I prefer Home gaming to online games. Too many cheaters. I may change my mind when Diablo 3 and Frontier Elite 4 come out...
Please remember to comment, it helps to encourage modders with their work.
1.0

Posts: 1054
Location: England
Uploads: 18
Kudos: 18
Motherboard: Gigabyte EP41
CPU: Intel Core 2 Duo
GPU: Nvidia 9800 GTX PCI
RAM: 2048 RAM DDR 2
---
Re: Home Vs Online Gaming
by Dark Lilith » February 17th, 2009, 4:31 pm
I prefer home,but I'm also playing conan on line! anyone interested in joining me?
1.0

Posts: 716
Location: The Dark Moon
Uploads: 8
Kudos: 14
---
Re: Home Vs Online Gaming
by Dark Mayu » February 18th, 2009, 2:18 pm
As lone wolf, I prefer Home alone gaming.
Some games however are actually quite fun online(thinking of TF2)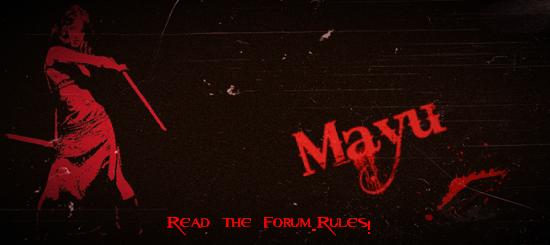 You see it too? For me, it's always like this... --
Angela Orosco, Silent Hill 2
Didn't we promise each other? Together.....forever.... --

Mio Amakura/Yae Kurosawa, Project Zero 2



1.0

Posts: 673
Location: All God's Village
Uploads: 71
Kudos: 10
Motherboard: ASUS M4N98TD EVO
CPU: Phenom II x4 955
GPU: NVidia 9800 GTX
RAM: 4096 MB
---
Re: Home Vs Online Gaming
by Phoenix Fire » February 19th, 2009, 7:18 pm
I prefer home games(you can cheat more).
Now, I'm playing Archlord (see archlordgame.com for details) . It's a free MMO with thousands of players , pretty god graphics and gameplay.It has 4 servers , cool events like Castle Siege , Archlord Battle , double drop&xp

.
If you start playing , PM me .
Site Admin

Posts: 302
Kudos: 12
---
Re: Home Vs Online Gaming
by Darwin Machiavelli » February 25th, 2009, 12:54 am
I prefer home gaming as well. Couple of simple reasons: Sometimes, the people you deal with in online games are just plain old jerks and like to say bad things or gang up on particular people. My other main reason is that a time not-so-long-ago, when I was playing HL2 DM, some guy (I believe it was the map host), was actually using cheat codes on the mao we were playing on!


1.0

Posts: 655
Uploads: 5
Kudos: 4
Motherboard: No idea
CPU: Intel Quad Core 3.4ghz
GPU: ATI HD 7850
RAM: 8 gb.
Storage Space: 2 TB
Sound Card: onboard
---
---
Related topics

Replies
Views

Last post