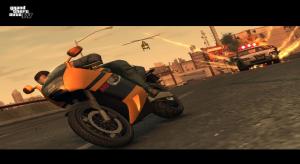 Views: 1,018
3.2
HelixSnake
put in your GTAIV/scripts folder. Scripthook Net and an ASIloader are required.


Keys
Middle Mouse Button = ragdoll, hold to control ragdoll / current car


While controlling
WASD: horizontal directions
QE: vertical directions
R (in vehicle): spin

Press N while touching a small or medium size object to select it, then press Tab to launch it.
Press I to make the cars go crazy bananas.
Press P to toggle auto-healing (on by default).
Press K to toggle seatbelt.
Press J to ignite.
Press L to toggle super-speed.
Press O to heal your car.
Aim at a pedestrian (with a gun) and press B to make them die and fly.