GTA 5 petition gets over 200,000 signatures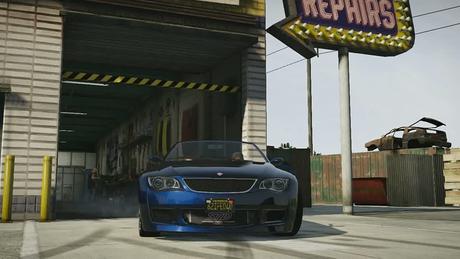 Well over 200,000 people have signed a petition which urges Rockstar to release the Grand Theft Auto 5 game on the PC.

While the game has only been officially announced for Xbox 360 and PS3, Rockstar hasn't ruled out releasing it on other platforms, saying in November 2012 that GTA V PC and Wii U are "up for consideration".

Rockstar hasn't mentioned the possibility of GTA 5 on PC since, but a recent Rockstar Leeds job listing called for a graphics programmer to help bring the studio's latest titles to PC. Perhaps more interestingly, Rockstar swiftly removed it after it was picked up by the press.

Rockstar has confirmed a US and European GTA 5 release date of September 17 on Xbox 360 and PS3. The game will launch in Japan on October 10.

It has also been speculated that Rockstar intends to release Xbox One and PS4 versions of GTA 5.

Rockstar recently released a new GTA 5 gameplay trailer featuring almost five minutes of fresh footage.
We are only temporary custodians of the particles which made us - Stephen Hawking
Site Admin

Posts: 2148
Location: UK
Uploads: 22
Kudos: 60
CPU: AMD FX6300 - 3.5 Ghz
GPU: Nvidia GTX 660
RAM: 8GB
Storage Space: 750GB
Sound Card: On board
Case: Corsair Obsidian 550D
---