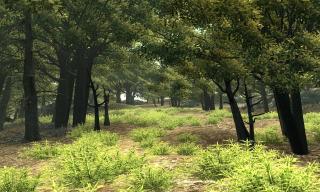 Views: 2,066
2.0
Khyrin
++ What it Does ++

This MOD changes the tree and the grass into green.
It became tired of the world that went to ruin.
Want to see green occasionally.
It recommends it to this.

I think it is good when putting it after the Oasis quest or main quest.

If you want the world where the invasion of nature is few.
Please download version2.0.
If you wants the world where trees awfully invaded building.
Please download version1.0.

++Version Information++
v2.0
==============
Reduced indoor trees.
The indoor tree came never to pierce in the building.
However, the tree in outdoor is pierced in the building and has stuck.


++ support ++

Because English cannot be understood well, it is not possible to support it well.

++Miscellaneous notes++
It is glad when it can be thought that the tree invades the building.
The concept of this MOD is The world where nature invaded building.
Therefore, it leaves it though the tree branch is in the building.