Various topics, discussions about the internet, content management systems and a place to advertise your site.

Google Chrome is now the world's top browser
by loder » May 25th, 2012, 7:14 am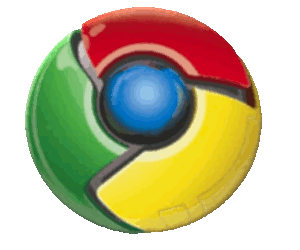 Google Chrome has become the number one browser in the world after overtaking Internet Explorer according to figures from Statcounter. Since being launched in 2008, it has been steadily rising in its popularity and it had only recently overtaken Firefox in terms of how many people use it and were now close to catching its rival Internet Explorer.
The figures show that people are switching to using Google Chrome having previously been using IE and Firefox and that the gap between these browsers is increasing all the time. It was in the first two weeks of May that Chrome had surpassed the other browsers coming in at 32.5% percent closely followed by IE at 32.1% percent.
Microsoft are set to launch a new version of its browser later this year with the arrival of Internet Explorer 10. The stats show the Google Chrome is on an upward trend compared with Microsoft Internet Explorer which is generally on a downward turn.
Looking at the figures by countries shows that the UK and US still favour IE over Chrome. It is not just desktop browsers that Google Chrome is starting to dominant as figures from Statcounter reveal that the Google Android Robot browser has now surpassed Opera as the most popular search engine on the mobile browsing platform.
We are only temporary custodians of the particles which made us - Stephen Hawking
1.0

Posts: 1789
Location: UK
Uploads: 23
Kudos: 50
CPU: AMD 4000
GPU: Nvidia 6800
RAM: 2560 MB
Storage Space: 580 GB
Sound Card: On board
---
Related topics

Replies
Views

Last post