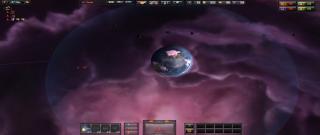 Views: 3,005
1.0
loder
This ported theme is designed to make the User interface more clearer and visible to the naked eye. The credits, metal and crystal blocks now stand out much more from before.

It was tested and played with Sins of a Solar Empire Diplomacy 1.32. I imagine it should work with all versions of the game, however if it does not let me know.

It also adds a few loading screens for extra variety. Please remember to rate!

How to install the mod?
To install copy the Glass UI folder from the archive into your mod folder.

The name of the Mod folder will vary depending on the version of the game you are using.

C:/Documents and Settings/me/Local Settings/Application Data/Ironclad Games/Sins of a Solar Empire/Mods-Diplomacy v1.32

Remember to enable it in the mods page in options.

Conflicts
The mod will conflict with any other user interface mods. It has not been tested with the Rebellion expansion.