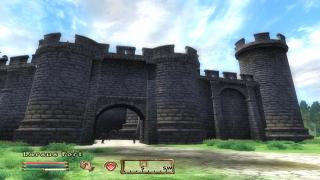 Views: 1,168
1.23
Subzerus
Name: Forts of Cyrodill
Version:1,22
Date: 9/24/2007
Author(s): Subzerus

This is my first mod it adds two imperial legion fort's to Cyrodill Fort Larsus and Fort Walastar.

Each has about 20 npc's with full AI, fort Larsus has a Smith who trains armorer and sells weapons also the fort has an armory full of Legion weapons in version 1,2 I added a tunel leading to a bandit cave also the bandits from the cave atack the fort once a four days.
Incompatibility
===========
The fort Walastar mod is Incompatible with mystic spires mod but you don't have to use fort walastar mod you can only use Fort Larsus.
Installation
===========
1. Extract the files to a temporary folder (there is two esp's Fort_Larsus.esp and Fort_Walastar.esp.
2. Place them in your data folder.
3. Activate them (you don't have to use them both)