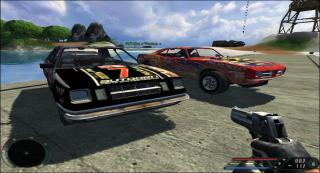 Views: 953
1.4
CrazyMax
Tired of bouncing around the roads and trails in those boring looking buggies? Want to ride something with a little pizzaz for a change?

Have we got a download for you! No more driving an unresponsive tank of a vehicle...now you drive in style! It's almost like Jack himself wrote into Pimp my Ride and they delivered!!



Installation
Download the newest version of DCL.

Extract Speedevil.dcl in FarCry/MyAddons
Extract Blockhead.dcl in FarCry/MyAddons
Extract Speedevil.pak in FarCry/FCData
Extract Blockhead.pak in FarCry/FCData

You find both cars in the Vehicle/Entity library in Sandbox.



Credits
Speedevil & Blockhead v1.4
FlatOut cars for FarCry
converted by CrazyMax