Fallout New Vegas Review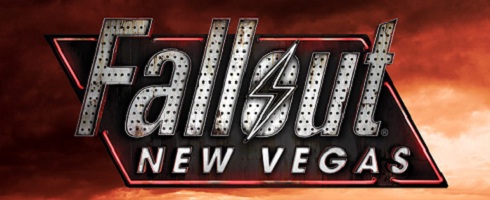 Fallout: New Vegas is the latest title from RPG console masters Bethedsa, although this time the studio is taking up publishing duties, while Alpha Protocol developers Obsidian take over development duties. Now this may set alarm bells ringing for some, after all Alpha Protocol was hardly what we would call a classic game, however we are happy to report that Obsidian have done a great job with New Vegas, even if it hasn't evolved much from the last game.


The first time
As soon as you load up New Vegas you will see the similarities, there isn't really any change graphically since the last title, when perhaps it could have done with a little polish. The same level of gameplay is there though. You start off creating your character, and then the Doc, who pulled the bullet out of your head, asks you a few questions, which helps you to determine the type of person that you are, and this in turn determines your stats although you can still change these if you are not happy with the results.

The start of the game mainly focuses on you trying to find the person who shot you, which in turn will send you on all manner of missions and good deeds should you accept them. As with the last game, you can scavenge the land for equipment, money and weapons, as well as being able to mod items and create potions etc..


Statistics and Experience
Given this is an RPG, as you get kills and earn XP your character will grow in stature, allowing you to make him the type of personality you want, be he a charming chancer who's great with weapons, or a geeky science type who knows how to pick a lock. All the stats and room for improvement that you could wish for is included here, so RPG fans will certainly not be disappointed.

One of the things I loved about Fallout 3 was the combat and thanks to the same VATS system making a reappearance, things remains unchanged. You still hit R2 to select your target, before being given the option to select a body part to aim at. Its simplistic, but at the same time it's a lot easier than trying to manually aim and fire at an opponent.

So far we have established everything is pretty much the same as Fallout 3, albeit the setting has changed. There are a few other minor changes though, weapons for example can now make use of different ammo and can also be modified, therefore you now have access to armour piercing bullets, silencers, scopes and other modifications to suit your needs. There is also a new Companion wheel which allows for easier control over the non-player character companions in the game.


Weapons
The weapons in New Vegas, while similar to Fallout 3, are still pretty fantastic, the energy shotgun I managed to get hold of evaporates the enemy into dust is you get a good enough shot, I mean what's not to love about that? Weapons are spread about everywhere and of course you can even buy them, and as mentioned modify them too.

Anyone who loves RPGs will love the fact that the game hasnt changed that much, there's nothing quite like exploring the land, looting, gaining experience and just seeing what you stumble upon. Add into that the story and side quests and it's really hard to argue about the value you will find within the game.

New Vegas certainly isn't an easy game, especially when you first start out and you are struggling to kill even the weakest of creature. Things don't get much more forgiving either, as soon into the game you are taking on outlaws, who are better armed, better equipped and outnumber you quite significantly.

You are never short of things to do in this game, your character is always peppered with side quests, which seem to sprout off the games main mission. For example, early in the game you find yourself having to rescue a towns Deputy, then once you do this the story spawns more, tasking you with finding a new sheriff and helping the NCR the games equivalent of the military, take over the town which is being held captive by a bunch of thugs named the powder gang.

All of this sounds quite impressive as I'm sure you will agree, however it's the story that gels it all together and makes Fallout New Vegas what it is. The narrative is brilliant, everyone you talk to has a story to tell, and there are plenty of options for you to help them out, good or bad. The beauty is that you make the decisions, therefore if you want to side with the convicts, then knock yourself out. Every faction has its own personality, so depending what side you choose if you do choose one, you will no doubt upset someone.

As if New Vegas wasn't punishing enough, Obsidian has seen it in itself to include a Hardcore Mode. It comes as no surprise that the game doesn't recommend you play this way. Selecting this punishing mode will see you disadvantaged quite significantly, as ammunition now has weight and stimpacks no longer cure crippled limbs, leaving you to find a doctor. It's pretty brutal and to be honest I didn't stick to playing that way for too long.


Issues
Fallout does have a few well documented flaws, however to me that's the nature of this type of game. The flaws are few and far between, sure some characters may get stuck in scenery or stand around not responding on the odd occasion, however in a landscape as big as Fallout's this is probably to be expected. Maybe I'm being too kind, I don't know. In Medal of Honor for example, the bugs really got to me, but here they don't due to the sheer scale of it all. I know it's completely unacceptable that any game should have bugs, but sometime you need to look at the bigger picture and when you do that, New Vegass good parts well make up for any minor glitches.


Summary
Obsidian has done a fantastic job with New Vegas, sure it may seem dated when you look at it, but scratch the surface and you are met with a compelling storyline and character progression that will make you forget all about the flaws. New Vegas gives you as much as you put into it, and the beauty is that you can put in as much as you want, because it will keep on giving.
---
We are only temporary custodians of the particles which made us - Stephen Hawking
Site Admin

Posts: 2148
Location: UK
Uploads: 22
Kudos: 60
CPU: AMD FX6300 - 3.5 Ghz
GPU: Nvidia GTX 660
RAM: 8GB
Storage Space: 750GB
Sound Card: On board
Case: Corsair Obsidian 550D
---