Topics, Discussions and Guides on the popular Fallout New Vegas game produced by Bethesda Softworks.

Is Fallout New Vegas Just Fallout 3 With Extra Bugs
by RevRaptor » October 25th, 2010, 3:53 am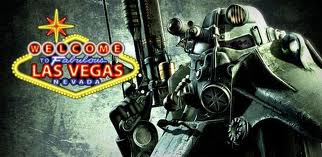 I for one was excited by the prospect of playing New Vegas, but after a bit of hunting around for info I gotta say my excitement has been dulled considerably. with headlines like 'A PR Nightmare for Fallout:New Vegas – Bugs Spur Negative Reviews' and 'Bethesda scrambles to fix bugs in Fallout: New Vegas ' damn near every where. Will New Vegas be a good game, well for sure it will but is it a good game right now. That I'm not so sure about.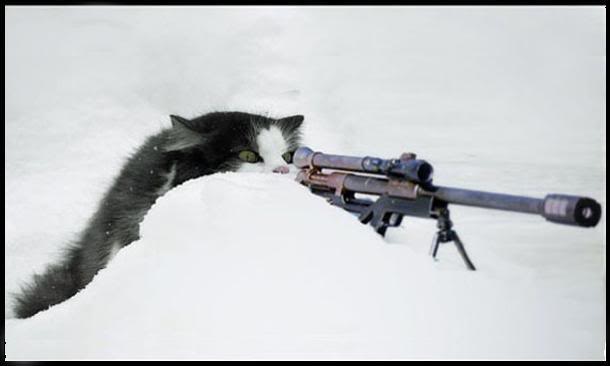 pictured sniper Kitty, note not actually in the game but it'd be so cool if he was right?
With even the console versions of the game having large amounts of crippling bugs in them is very clear some has dropped the ball on this one. With Bethesda scrambling to release patches to actually make their game playable the game reviewers have been extra harsh and is it just me or has Bethesda softworks been doing this a lot lately, like with Oblivion being rushed out despite being not quite finished. In my opinion that company really need to get its act together as much as I like the games they release it's very disappointing to see what could have been a great game spoiled by lazy development teams and poor quality control. I'm putting this game in my wait and see basket.
There is no such thing as a stupid question, but there are a lot of inquisitive idiots.
Site Admin

Posts: 446
Location: In my head looking out
Uploads: 5
Kudos: 17
Motherboard: Gigabyte MA-785GT-UD3H
CPU: AMD Phenom 2 black
RAM: 4 gig
Storage Space: 3 Tb
---
Re: Is Fallout New Vegas Just Fallout 3 With Extra Bugs
by Saturn Celeste » October 25th, 2010, 10:30 am
Are you currently playing the game now? I have several members playing it and the only one that seems to be having any troubles is a member on PS3. I know a couple of my members are using the recolored mod with no problems and another friend is using some of the console commands, I use in FO3 with no trouble. I'll be playing it later today and I run a heavily modded game with console commands and will know more on the 'buggy' reports. But in all honesty, my members that are currently playing the game are not reporting bugs.

I'll tell you the thing that has really pissed me off in their association with Steam. I just found this out yesterday. As much as I hate Windows Live, I hate Steam AS much. My only comment on this is do they have secure rom on top of it all or is Steam their secrure rom? Why can't we get games from the devs, with the damn DLC's on the dev site, this must be a thing of the past. Yeah, Borderlands has secure rom but it is not as insidious as EA used with the Sims2 but at least with Borderlands, you can go to the 2K site and get the blasted DLC's.

I can't wait to play New Vegas but in answer to the subject line of this thread, Yes, it is a Fallout 3 expansion. But that's a good thing in a way. I loved the mods for FO3 and I love FO3 period. I might have been really angry if they took a good thing and made it worse, the gambling I can do without but at least I have a new sandbox to run around in, with big western cowboy guns this time.
1.0

Posts: 660
Location: Bronck's Mystery Shows and Midway
Uploads: 5
Kudos: 17
---
Re: Is Fallout New Vegas Just Fallout 3 With Extra Bugs
by Mithrin » October 25th, 2010, 11:02 am
My expectations of Fallout New Vegas really were very low. I figured it was just Fallout 3 in a new location with a handful of new ideas. Turns out it is exactly like that however I am now stung by the Fallout bug again and have 10 hours in.
So far the game only crashed twice on me at the starting area. Had one 'bug' with one quest where I did something in the wrong order (helios one quest). It shouldn't have killed the quest but I figured I reload the game and do it in the proper order and that worked.
It's really not half as buggy as I was led to believe by all the people whining about it. I'm having fun! :D
I'm using the console for screenshots and to speed up my character and unfortunately this has killed the steam achievements. That sucks hehe, I like those but oh well at least the game works fine for me!
0.1

Posts: 16
Kudos: 4
---
Re: Is Fallout New Vegas Just Fallout 3 With Extra Bugs
by loder » October 25th, 2010, 3:34 pm
We are only temporary custodians of the particles which made us - Stephen Hawking
1.0

Posts: 1789
Location: UK
Uploads: 23
Kudos: 50
CPU: AMD 4000
GPU: Nvidia 6800
RAM: 2560 MB
Storage Space: 580 GB
Sound Card: On board
---
Re: Is Fallout New Vegas Just Fallout 3 With Extra Bugs
by Saturn Celeste » October 27th, 2010, 10:57 am
I am lovin' the game. I don't know why everyone is saying it's so buggy. Once in awhile I'll get stuck because I run with such high codes and there's always tcl to fix it. I think it evern runs smoother than FO3. The male nude mods are slow coming but I imagine because there isn't a mod manager yet. I can wait. The female nude mod is pretty though. I have a gun mod I use and one Mithrin made between those 2 guns, I'm good. And I love the factions. It's a really fun game and I'm sorry to see everyone keeps blasing it, you really need to play it to make an informed opinion.
;)
1.0

Posts: 660
Location: Bronck's Mystery Shows and Midway
Uploads: 5
Kudos: 17
---
---
Related topics

Replies
Views

Last post