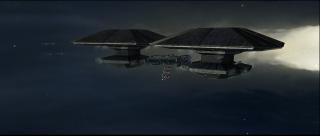 Views: 2,575
0.1b
loder
Extra Starbases


This mod for the Sins of the Solar Empire game allows every player to build more than one starbase in a system.

Typically each player can only build one per gravity well. This mod increases the maximum amount to two.

No other changes have been made.



Install
To install copy the Extra Starbases folder from the archive into your mod folder.

The name of the Mod folder will vary depending on the version of the game you are using.

C:/Documents and Settings/me/Local Settings/Application Data/Ironclad Games/Sins of a Solar Empire/Mods-Diplomacy v1.34

Goto the Mods page in options when you launch the game and enable the mod.



Conflicts
None I am aware of.


Permissions
Feel free to use any resources in the mod for your own project. Please contact me before uploading this mod anywhere else.


Future
I might increase the maxium starbases on the home planet to a maximum of 4.


Credits
loder
Iron Clad Games


Contact
Contact me on the Mods Reloaded site, my username is loder
http://modsreloaded.com