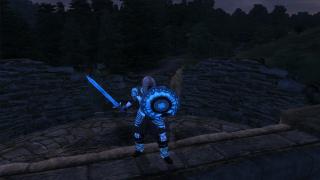 Views: 2,217
2.0
OperatiC
-----------------ELEMENTAL GLASS ARMOR----------------------

Elemental Glass Armors v2.0:
-Added Fire, Frost and Lighting Weapons
-Added Icons
-Added Shields
-Fixed texture missing

If you look carefully, you will see fire,ice or lighting shapes on the armors. Also armors will give you elemental resist, weapons will give you elemental damage. A surprise is waiting for you before you got them. You must kill protectors of armors. But it will be hard. You might run away when you see the protector. I have given the locations as pictures. Good luck and have fun...

I hope you will like it...



Installation:

Extract to oblivion/data folder.