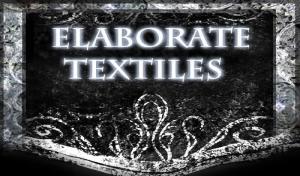 Views: 15,814
1.0
MissObsidienne
I am by no means a modder, but I love to mess around with Photoshop (digital painting etc.). So, growing bored by the standard textures of the standard clothing sets whithin Skyrim, I decided to try my hand at retexturing them and figured that someone else might like what I came up with.

I've tried to make my designs as lore-friendly as possible, but I am aware that not everyone might consider them so. Personally, I assumed that Skyrim as part of an entire Imperium might have access to different fabrics and handcrafts, not just homemade cloth. But does a girl really need a logical reason to pretty up textiles?

I love to take your requests, but please be patient with me. If you would like me to retexture something I haven't, please tell me. If you find more free-stock, lore-friendly textures and would like me to apply them, tell me that too. If these textures are not to your taste, don't tell me, unless you have something constructive to say.

All screenshots were taken with vanilla graphics settings. The size of most textures has been set from 512x 512 to 1024 x 1024. Please note that I will concentrate on retexturing the things people ask of me for now, before I will *probably* do a version based on 2048x2048 textures. I can't use textures that big in my own game and since this is a personal retexture, I'd like to have everything I myself can actually use finished, before going through the whole retexturing process again. Thank you.


Installation
Just drop the 'textures' folder into your 'Data' archive to install. If you don't like one rendition of mine, don't put the respective sub-folder in there. Simple enough.