News and general announcements on upcoming games and the gaming industry.

Dungeon Siege 3 Interview
by Martian » January 9th, 2011, 8:24 pm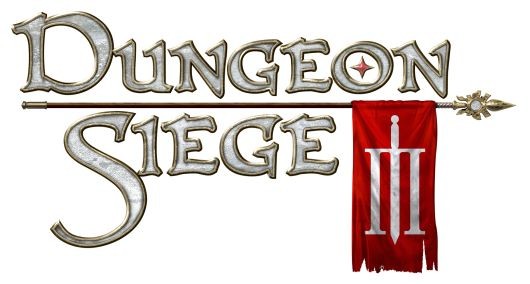 CVG recently interviewed Chris Taylor who is working on the upcoming Dungeon Siege 3 game.
Dungeon Siege 3 has slipped under the radar somewhat since it was announced last summer, but from what we've seen of the action RPG it's certainly headed in the right direction.
Featuring inspirations as eclectic as God of War and Secret of Mana, the third instalment in the dungeon crawler looks set to appeal to a whole new audience, with solid drop-in, drop-out co-op and some pretty spectacular art design.
Late last year we sat down with Obsidian's Nathaniel Chapman - lead designer on the game - as well as its creator (and RTS legend), Gas Powered Games' Chris Taylor:
What specifically is Chris Taylor's role in the game?
NC: It's advisory; we take all his feedback very seriously because he's got a lot of good stuff to say. He's a hardcore gamer, he gives us advice about how to handle creatures. Early on there was something about fading - so a lot of doing things in a certain way.
It isn't a 'final say' thing but it is something we take very seriously and consider to be very important. We tend to agree on just about everything.
CT:I was mostly involved in the beginning, when the fictional universe stuff was coming together to make sure it was built on a foundation of the Dungeon Siege lore. In all fairness that is one of the most important things to maintain in the game past that the button presses on a UI system - these guys are competent and capable of doing that stuff.
So really it's kind of a 'U' shape; a lot at the beginning to review the material, less in the middle then more in the end when the game is built for me to fiddle with and provide feedback. If I provide feedback here and give 100 things, the responses to 97 of them would be 'yeah we already know that, we're going to fix that, change that, already doing that', when it's close to the end I can try and put a bit of top-spin on it.
How did the whole Obsidian collaboration come about?
CT: David Hoffman, a very important man who works at Square Enix went out and talked to Obsidian and connected us, made sure we all loved each other and put the whole thing together.
So they were keen to get Dungeon Siege out then?
CT: Yes, this is a real Square Enix thing.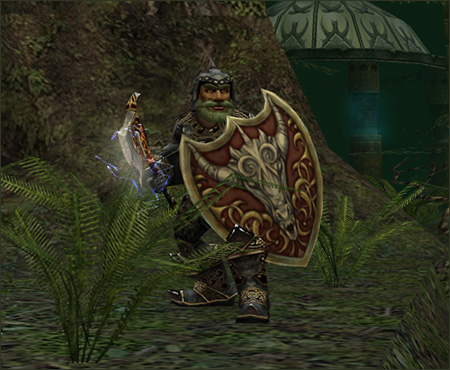 You're developing quite a relationship with Square Enix. Can you tell us a bit about that?
CT: It's part of Yoichi Wada-sans expansion into the West, the U.S. and Europe where this kind of thing does well. We're a developer that has been able to do that and so has Obsidian. The Supreme Commander 2 story is a part of that strategic initiative; this is a continuation of that.
They did a tremendous amount of due-diligence and research, talked to a lot of people and the idea is you find an opportunity and then put deals together; this is a fantastic example of one of those marriages.
Obsidian was independently talking to Square about wanting to do a western RPG with square. Square was working with Chris on SupCom 2 and also wanted to make a western RPG, and Gas Powered had the Dungeon Siege franchise so it worked out very well.
How much of a focus is story in this third game compared the last few entries?
NC: It is a core focus of the game, for instance we have a full branching dialogue system like Alpha Protocol or Mass Effect. That is something that wasn't in the first two games and is a core strength of Obsidian. It's what we're bringing to the franchise and one of the reasons why Square and Gas Powered wanted us to work with us.
Was it a conscious effort to get Square Enix's involvement on the narrative? Because they did SupCom, didn't they?
CT: They have a desire to drive the story agenda, so when we're sitting there looking at how we're going to do production you have to look at how much you're going to put into each bit of the game. You only have so many resources to work with. So what I do is start with gameplay mechanics, I'm guilty of spending disproportionate amounts of the budget on spending mechanics, then I do graphics, then something else and eventually get down to story.
They take the story and say 'you're going to spend a lot more on the story than you typically would if you were left to your own devices', that's where their core influence operates.
NC: We've been guilty of spending too much time on story, that's where it's helpful to have Square and Chris' feedback. It's something that has been very important to us on Dungeon Siege, story is important but it can't drive everything. Core game mechanics need to be important for a successful Dungeon Siege game. We need to have controls that work well, the visceral moment to moment gameplay in Dungeon Siege are so important so the controls need to be great.
It's the opposite thing for us with Dungeon Siege, we're trying to get the core mechanics perfect, but obviously story is still important to us.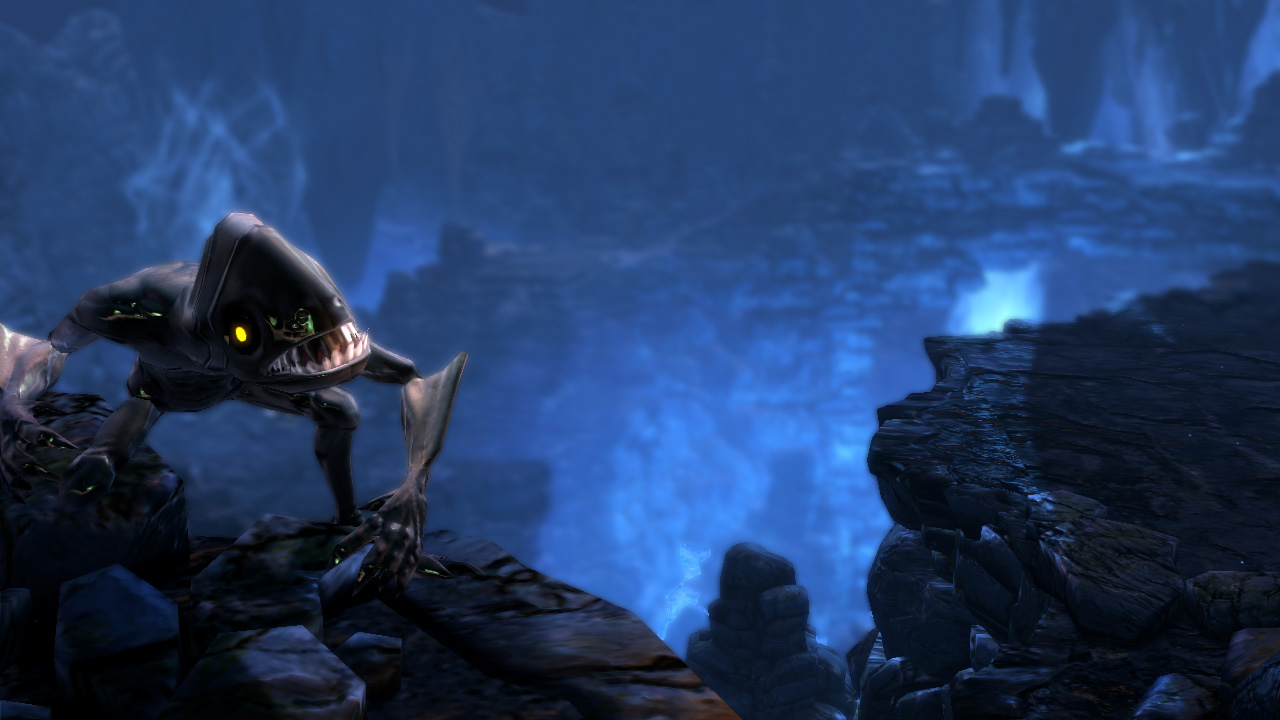 Obsidian has a few teams. How large a focus is DS3 for the studio?
NC: A major focus, this is the only game that is using our internal tech, which we're developing at the same time. I don't know how large our team is relative to say the Fallout team but we have a substantial number of people working on it.
The controls in Dungeon Siege 3 seemed to have been translated onto the controller quite well; can you talk a little about that?
NC: One of the things that helps is that our project director and I probably play as many games on consoles as on PC. So I looked at Dungeon Siege 1 on PC and thought how can I take that game, Secret of Mana and Legend of Zelda and make that work.
I knew that was the right direction, the game needed to play like a mix of Dungeon Siege and Dark Alliance, the console beat-em-up hybrid games. That is where I think most of the direction came from, they work really well altogether and that's one of the things I'm happiest about.
What other console games did you draw influence from?
NC: I already mentioned Secret of Mana and Legend of Zelda, there's also Devil May Cry, which was a huge influence. The game doesn't play like Devil May Cry but looking at how it deals with certain things... I have tons of reference video from Devil May Cry up that we've been looking at just to see how they handle certain mechanics.
God of War is obviously big, even Ninja Gaiden, although it's a hardcore action game, the way they handle certain things like blocking that we're trying to bring into the game. There are actually a lot of influences on the game.
And obviously the co-op is a challenge on console...
NC: Yes, that is almost one of the hardest things on the console. The big open multiplayer experience is a lot harder on console because you don't have things like dedicated servers, all that stuff you have on the PC. That drove a lot of the focus of the co-op, having small buddy-style co-op, four guys playing through the game.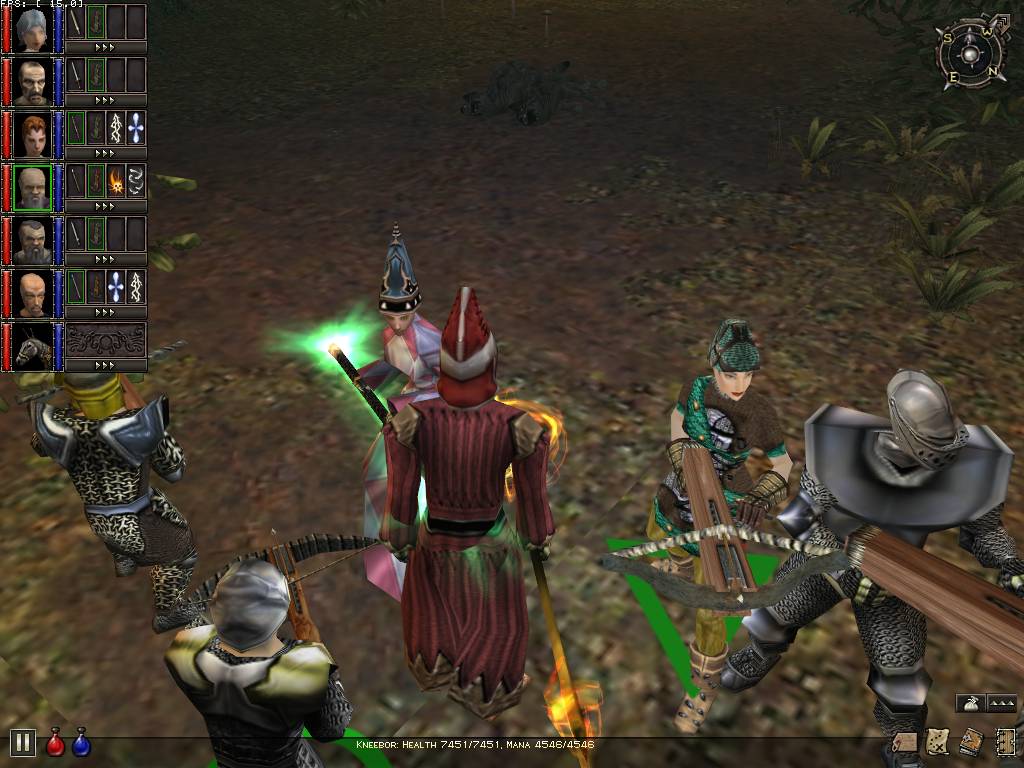 Can you tell us about the jump-in jump-out co-op system on PC?
NC: It will work just the same; you can have another person on a controller and it will work just the same. As far as other multiplayer stuff we can't really talk about that but there will be more in a few months.
There's nothing PC specific. What I mean to say is that we've taken the heart of what you expect out of a PC RPG and brought it into this game. You should have a similar gameplay experience no matter what.
Gas Powered has both SupCom and Dungeon Siege fans to keep happy now. Is handing over the keys to Obsidian a measure for you to be able to work on something new?
CT: Well, we have Kings and Castles. Gas Powered Games is an RTS company. Ten years from now that could change but right now there is a tremendous energy we get. Whether we're doing Demigod 2 or SupCom 3 or some other game it's all the same tech.
Does StarCraft 2's success empower you as an RTS developer?
CT: Yes. In core gaming people see the PC as shrinking and see the RTS as the fad that past over the last ten years and the sun is setting on it, but StarCraft 2 brings it back in a massive way. People go 'oh yeah, it's simply an investment of publisher dollars' and Age of Empires Online will probably be successful and show that it's about the investment being there.
You know, 'build it and they will come' - the Field of Dreams line from the Kevin Costner movie, there is so much truth to this statement. What I'm saying is that there's a kind of chicken and egg thing here; Blizzard spends around 100 plus million dollars so of course they're going to do 300 million bucks in sales.
Have you noticed a bigger interest in publishers since StarCraft?
CT: The interest actually heated up two or three months before StarCraft 2, it actually led. It's like a dividend, same idea; our phone was ringing off the hook on the ramp up.
What did you think of StarCraft 2 as a whole?
NC: I have to admit that I am retardedly addicted to StarCraft 2. What I find interesting is that it's not a new game at all - it's StarCraft. The single-player has a lot of polish, the cinematics but it sill is StarCraft.
I imagine it's a very different perspective for a person who makes RTS games but it's nice to see them take a core mechanic and iterate on it over and over. From a developer perspective I wish I could do that.
CT: There's two sides to that, the first is that if you're going to make a game for the very first time it would be wonderful to do exactly that; iterate for five years and get it exactly right. I think it's designers hell to be working on sequels forever and ever like you're in some prison cell of your own creation.
So what so many developers do is create something, launch it, maybe make a sequel because there was some stuff they could refine and didn't get a chance to. By the time the third one comes around it's time to do something new. The most gratifying, creative life you can live is to continuously create something new or work on something new.
I could go work on World of Warcraft 3, which would be great. It doesn't matter that it is the third one, it's just the fact that I haven't worked on an MMO before. To work on the same subject matter - swords and spells - would drive me crazy. There are people who I've come across who live in that and love it - it takes all kinds of people.
You mentioned Age of Empires... Microsoft hasn't unveiled any new PC games for years, and now suddenly it's got Age of Empires Online and Fable III. Why the change of heart?
CT: I don't know what they're thinking. You can look at a pool table and see where the balls are going to go because you've only got so many variables. To peer into the mind of one of the world's largest corporations is like looking at a pool table with a million pool balls on it.
Microsoft told us if it doesn't treat the platform well third-parties won't either...
CT: This is your puzzle to solve. For me I like to look at an established platform. The iPhone is established, the iPad isn't. When it is I'll look at it as a platform. If you ask me what I think of DirectX 11 I'll wait until 50 million people have it - I'm not going to build a game for it if customers don't have the tech. I follow platforms and tech, I don't lead them.
The people who lead - who do the killer apps - those are people in a strategic position. It's not strategic for an independent game developer to go up the beach first and die on the sand. That doesn't make sense for us unless we're an internal studio and fully owned.
What I'm saying is that I don't even want to look at the pool table because I don't care. All I want to know is if there are balls on the table or not.
NC: Another thing is, it has been tricky for a lot of PC companies to figure out how to monetise their games. Piracy is something that some people overestimate while others underestimate, few people would argue that it's not larger on the PC than it is on consoles - that is an aspect of it.
I think one reason why Blizzard is able to be so successful is that you can't pirate WoW and derive value for it... you need to buy it to get content. WoW is a continuous stream of income for them that will run on anything.
EA are doing a good job quelling used game sales with titles like Mass Effect 2. As designers, do you guys think about things like that? How much do used games sales present a problem for you as creators?
CT: That's like asking a writer if it's a problem that books are being sold digitally, or do I think the Kindle is going to take off, or what do I think of the Nook. If you're a writer, the creator telling a story those things have an impact on you, but on a second and third layer. It's the publisher that has to sort that out and build business for it.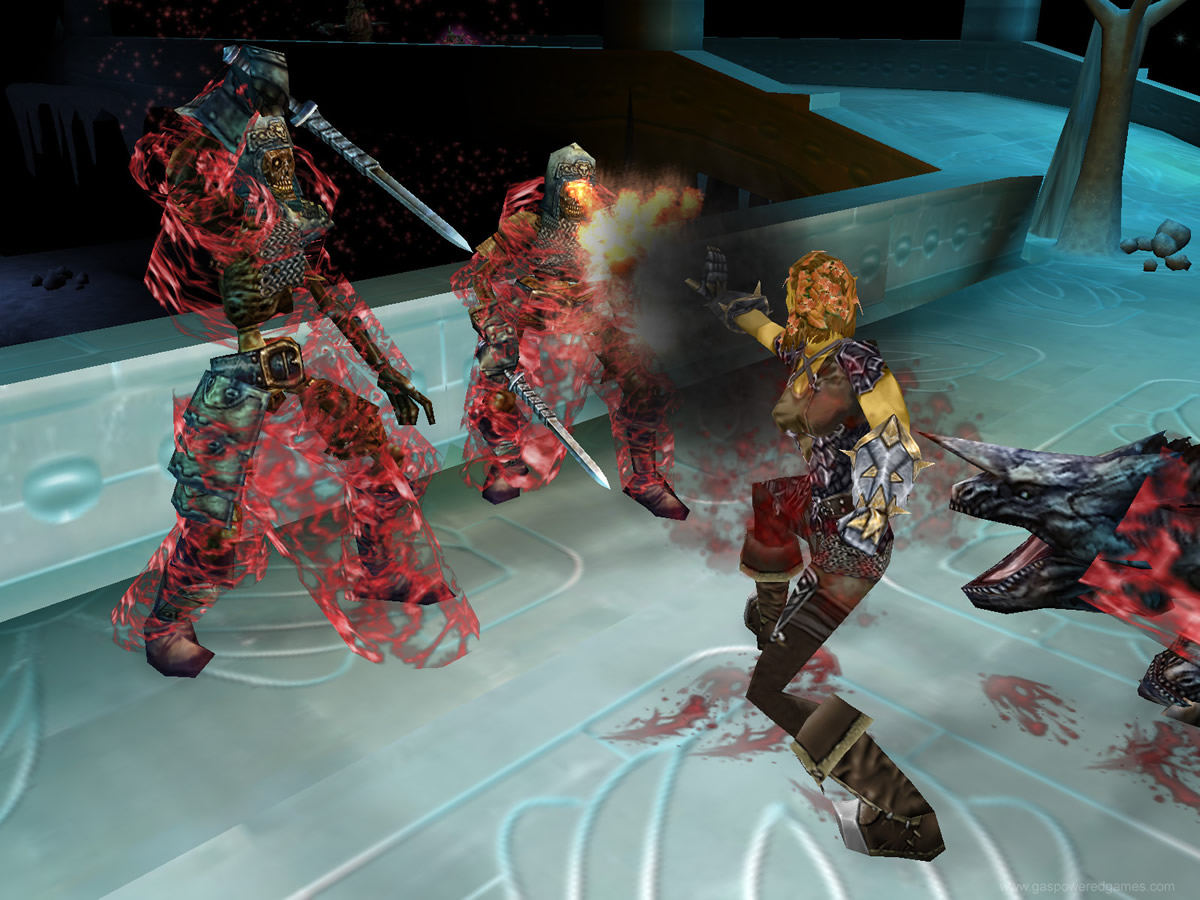 But surely you want your writing to be successful so that you can write more?
CT: We do want to be successful so we're paying close attention to it, but if all of a sudden some new piece of tech was developed by Nokia, it swept the world and there's 50 million of them out there, well we go and look at the graphics, resolution, inputs and start making games for that.
We don't say 'oh no I can only make games for the 360'. Ryan Reynolds, doing Frontierville, is a great example of that. He's a great designer as we all know, and he put his brain to work on a social game and he did a great job, it gets half the MAU of Playdom and Playfish which are at the 40 million range, he's getting around 20 million in less than a year - that's pretty good.
A lot of really talented designers are leaving high-profile companies to make iPhone games...
NC: I'm working on an iPhone engine in my spare time and there's so many other people doing the same at work. I still love making full console games. There is something nostalgic about it. When you step back and think that iPhone has as much memory as an Xbox 360 and is easy to develop for...
CT: I love it; I have my own pitcher of Apple Cool-aid.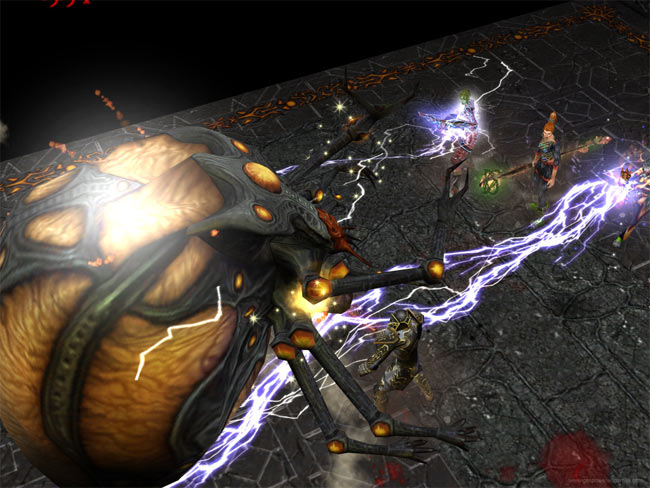 How important is Europe to you?
NC: We play a lot of attention to Europe; all of our games have sold better in Europe than in America. We definitely pay a lot of attention to localisation, that's something that we spend a lot of time figuring out how we can make sure our games are easy to localise, so we can have a French, German, Spanish SKU of the game and not worry about that being a huge cost or difficult to develop. It is definitely something we pay attention to.
CT: When I think about designing a brand new game, first sheet of paper, I think about Europe. If you had to go in order you'd think about Europe, then switch over to thinking about China and then come back to the US and possibly Korea.
I don't think anybody would sit there and think about a U.S. market unless they were going for a casual game like Zynga because that justifies it. When it comes to what we do; PC and console type games, you have to start with a European gamer.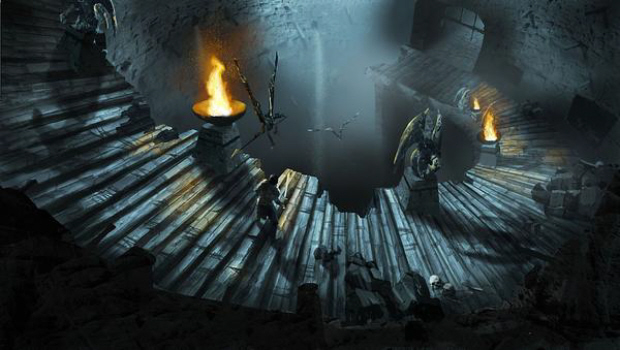 Keita Takahashi, the creator of the Katamari games, recently said that even with new motion control tech and 3D being shown E3 2010 was a bit dull. Does any of that excite you?
NC: With Kinect, I'm excited it can exist, that we can make a camera that can do what it does. It's an amazing piece of technology, but it's one of those things where you have to wait and see the games.
CT: My thinking is that I want to be able to use the Kinect with a controller in my hand so I'm sitting playing with a controller, and then I do something with my body every once in a while that compliments the experience, in the hardcore space.
At the same time while they're investing, advancing and evolving Kinect I want to see them advance the controller with higher-resolution thumbsticks, pressure sensitive buttons.
But those two could have massive ramifications for the RTS on consoles right?
CT: They could, but I don't truly believe that people want to play RTS games standing up.
How about Move?
CT: I haven't actually touched Move yet, but I'll be telling you what I think after I've played with it.
You're a 2011 release right? Have you got far to go?
NC: We're still deep into development; it's always hard to know. I'm not allowed to answer that question... I can't tell you (laughs).
Source:
CVG
Please remember to comment, it helps the modding community.
Site Admin

Posts: 755
Location: UK, Wales
Uploads: 52
Kudos: 38
CPU: Intel core 2, 2.8
GPU: GeForce GTX 660
RAM: 4 Gig
Storage Space: 800 GIG
Sound Card: Fatal1ty pro
---
Re: Dungeon Siege 3 Interview
by loder » January 10th, 2011, 6:43 pm
Dungeon Siege 2 was a great game which had some innovative ideas. I particuarlly liked the spell which allowed you to instantly sell items on the floor.
The auto casting system was very useful and I hope Diablo 3 and future games incorporate this idea.
There were quite a few
popular mods for Dungeon Siege 2
, one of which was the bigger stash and the extra spell slot.
The only issue I had with Dungeon Siege 2 was the multiplayer save game system. More skills and a few extra classes would of been good too.
Overall I thought DS 2 was a great game and it gave me many hours of satisfaction, I'm looking forward to Dungeon Siege 3.
We are only temporary custodians of the particles which made us - Stephen Hawking
1.0

Posts: 1789
Location: UK
Uploads: 23
Kudos: 50
CPU: AMD 4000
GPU: Nvidia 6800
RAM: 2560 MB
Storage Space: 580 GB
Sound Card: On board
---
Re: Dungeon Siege 3 Interview
by loder » January 14th, 2011, 6:18 pm
We are only temporary custodians of the particles which made us - Stephen Hawking
1.0

Posts: 1789
Location: UK
Uploads: 23
Kudos: 50
CPU: AMD 4000
GPU: Nvidia 6800
RAM: 2560 MB
Storage Space: 580 GB
Sound Card: On board
---
Re: Dungeon Siege 3 Interview
by Martian » January 14th, 2011, 6:25 pm
Very nice!!
Looking forward to this!
Please remember to comment, it helps the modding community.
Site Admin

Posts: 755
Location: UK, Wales
Uploads: 52
Kudos: 38
CPU: Intel core 2, 2.8
GPU: GeForce GTX 660
RAM: 4 Gig
Storage Space: 800 GIG
Sound Card: Fatal1ty pro
---
---
Related topics

Replies
Views

Last post