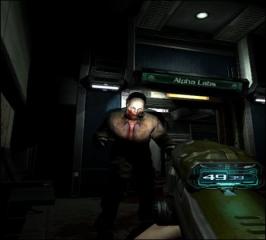 Views: 510
0006
Glen Murphy
Under the crazy presumption that a roll of duct tape has to exist somewhere on the Mars facility, the Duct Tape mod sticks flashlights to your machinegun and shotgun.

In order to preserve the atmosphere, these new lights are much narrower (and a little brighter) than the standard flashlight, and are only available on the basic weapons.

The pistol is not equipped with a flashlight, so as to not spoil the early sections of the game.