Dragon Age Inquisition choices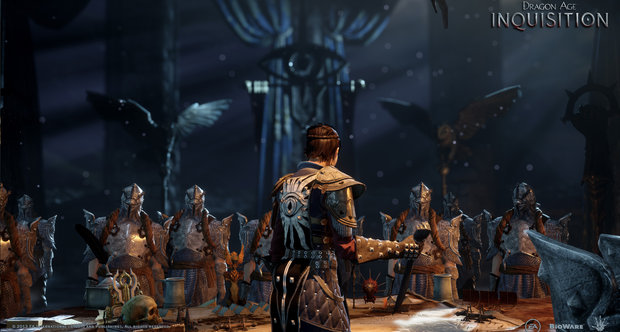 Dragon Age 3 will will allow you to import various choices made in the previous game, according to BioWare. Though producer Cameron Lee was vague on the details, he recently remarked that decisions you made will end up having an impact in the next installment.


Cameron Lee wrote:We know what we want to do, it will absolutely come across. Your decisions carry and will matter.

What those decisions might do was left unsaid, but community manager Chris Priestly said the previous games will have ties to this one, even if they're not as reliant for a continuous narrative as Mass Effect. The panel also noted that they wanted to give a rich experience regardless of the platform, which could imply a Mass Effect-like prologue sequence to let you make the choices. It is targeting PlayStation 4 and Xbox One, which likely couldn't import saves easily like the PC, PlayStation 3, and Xbox 360 versions.

BioWare has been frank about listening to feedback for this next installment, most recently commenting on how it intends to improve the dialogue options. It's not due until 2014, so BioWare still has plenty of time to sort out (and explain) the details.
We are only temporary custodians of the particles which made us - Stephen Hawking
Site Admin

Posts: 2148
Location: UK
Uploads: 22
Kudos: 60
CPU: AMD FX6300 - 3.5 Ghz
GPU: Nvidia GTX 660
RAM: 8GB
Storage Space: 750GB
Sound Card: On board
Case: Corsair Obsidian 550D
---
Re: Dragon Age Inquisition choices
I just hope they don't endlessly repeat maps like in 2. That got old quite fast.
Moderator

Posts: 239
Location: United States
Uploads: 12
Kudos: 16
Storage Space: 2TB
---