Doom 3 Overview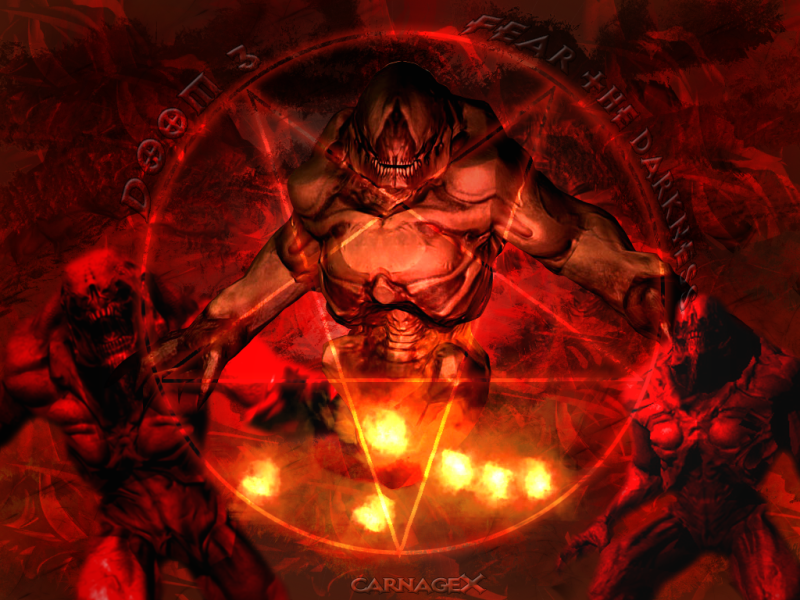 Doom 3 Overview

It is traditional for any modern PC game nowadays - no matter how well it's coded - to receive at least one patch during the course of its life. The game's programmers often resolve certain issues, improve particular aspects of gameplay, or add new features through such patches. Doom 3 has also received a couple of patches, bringing it up to Version 1.3.1.

The latest patch contains all the changes from the previous patches, addresses a few small game bugs and importantly adds improved Windows Vista compatibility with Doom 3. Note that this update will not ruin your current savegames, but if you are currently playing in nightmare mode, you will need to reenable nighmare mode using the g_nightmare console command (See the Advanced Tweaking section). The full list of changes is included in the file update_readme.txt in the \Doom 3\Docs\ directory after you have installed the update.

To make sure you are running the latest version of Doom 3 at any time, there are two things you can do:

# Use the Built-in Updater: Make sure you are connected to the Internet, then start Doom 3 and on the main menu screen click the Update option at the bottom. The game will automatically contact to the main Doom 3 server, check the current version of your game and if necessary prompt to you to download and install updates. Make sure you install any updates that are necessary to bring your version up to the latest one.
# Manually download and install patches: The latest patch can be downloaded here

Whichever option you choose, make sure you are running the latest version as this is a requirement for joining most multiplayer servers, and also ensures you experience the best performance and least issues when running the game. Keep an eye on this guide for notification of further updates, and their performance impacts, as they are released.


---
No-CD Patch

Important Note: As of patch Version 1.2 onwards Doom 3 has a built-in No-CD. Details of the latest patch is provided above, however if you are running Doom 3 version 1.2 or newer (which is strongly recommended) you will no longer need the CD in the drive to play either Doom 3 or Doom 3: Resurrection of Evil.

Doom 3 has a protection system based primarily on a CD Key check – you must have a valid CD Key to install and play Doom 3 and/or Doom 3 Resurrection of Evil. Doom 3 also checks to make sure you don't have certain drive emulation or CD copying software installed. Software like Alcohol, Daemon Tools and CloneCD can and will cause problems when attempting to install/run Doom 3, so if necessary uninstall this software to ensure Doom 3 runs without any problems. This is an unfortunate necessity with some of the latest games and it is up to you whether you tolerate such protection systems or not.

Doom 3 Versions 1.1 and below also have a CD check, whereby you must have the game CD in your CD/DVD drive to launch the game. This is incredibly annoying, and long-time readers of my guides know two things – that I don't believe in this crude protection system, and that while No-CD files are available to defeat it, I don't provide details about where to get them due to legal concerns.

However as noted above, as of Version 1.2, Doom 3 and Doom 3 Resurrection of Evil no longer require a Doom 3 CD to remain in the drive to play. Instead now whenever you are connected to the Internet and playing Doom 3 (whether single or multiplayer), Doom 3 will verify your CD key online to make sure you have a legitimate copy of Doom 3/ROE installed. This is much better than the CD check which was annoying and thankfully this has been recognized and the check finally removed.

Aside from the official ROE Expansion Pack, Doom 3's incredible engine has spawned many user-made mods and maps. Just like earlier id games such as the Quake series and Return to Castle Wolfenstein, the engine driving Doom 3 is just too lush and malleable for any mod and map makers to pass by. Expect to see many more user-made and official Doom 3 mods, maps, add-ons, total conversions, etc. The main ones to hit the net are in these:

Doom 3 1.31 Patch

Plasma Radar Gun Mod
New Shaders Mod
Duct Tape Mod
1.0

Posts: 1054
Location: England
Uploads: 17
Kudos: 18
Motherboard: Gigabyte EP41
CPU: Intel Core 2 Duo
GPU: Nvidia 9800 GTX PCI
RAM: 2048 RAM DDR 2
---