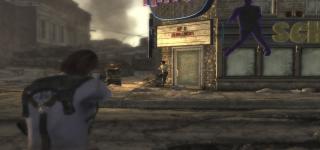 Views: 4,425
1.0
fLokii
------------------------------------------------------------
Simple add of depth of field (DOF)
------------------------------------------------------------
Dof Bundle v1: This is a compilation all the depth of field esps. Naming has changed to reflect the changes in settings.Also transition time for Dof effect has been lowered so it should be a seamless transition from interiors to exteriors
IE- affects interior and exterior
I- interior only
Blur- adds blur with the DoF
Custom- personal setting, interior has Dof and Blur while exterior is only blur
Old names(midle, gentler etc..) indicate base esps that were upgraded.
Old esps are kept under old versions for those that do not want interior DoF
Ok, hope you enjoy and looking forward to comments ;)


DOF ACTION: New Dof based of DOF COmplete. I have managed to add an additional DOF effect to aim function. It is still being tweaked but it is cool even now. Basically it is reverse DoF that blurs off you character in 3rd person view and brings the blur much closer than it usually is. I will post a pic soon. NOTE: It requires NVSE which you can download here- http://nvse.silverlock.org/
ALSO: This is still a WIP but i wanted to share and get input if you wanted or had an idea what can make aiming better.. So shoot away
AND: Huge thx to NVSE team for making script extender and gsmanners cause he showed me how to script it!

DOF Complete: Exterior settings from DOF Middle with interior DOF aswell. Check out the pick to see..

DOF Middle: Closer blur with less intensity and wider spread.Goal: Less visible while walking, more intense while aiming.

DOF Gentler: Half as strong as original dof. Pick one or the other to enable. Made this for people that feel original is too strong.

Also if you have suggestions on making DOF look better, feel free to comment.
Compatibility: Should be every mod as it adds dof through a script.