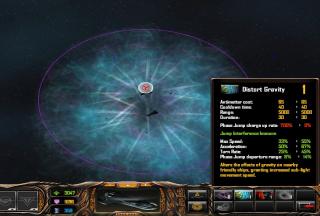 Views: 719
1.04
loder
Distorted Gravity
Version: 1.04
Compatibility: Diplomacy and Rebellion

This mod changes Distort Gravity for the Vasari Marauder. First the duration and range both increase with each level. Secondly the effects of the special ability can now be stacked up to four times. Any ships in the area of effect will also benefit and receive the cumiliative speed adjustments.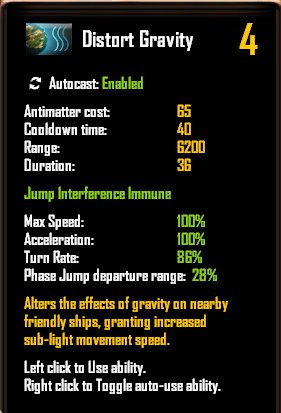 Installation
Find the Mod folder for your relevant game and paste the Extra Hangar Fighter folder in there.

C:/Documents and Settings/USERNAME/My Documents/My Games/Ironclad Games/Sins of a Solar Empire Rebellion/Mods-Rebellion v#.##

Goto the Mods page in options when you launch the game and enable the mod.



Conflicts
None I am aware of.



NoFX
I also made a variation of the mod which removes the expanding animation effect from Distort gravity. I found in large battles the effect can have an impact on the FPS, especially when you have multiple Maruaders using it at once. The NoFX version of the mod was simply made for players on low end systems.