Diablo III: Reaper of Souls - The End is Near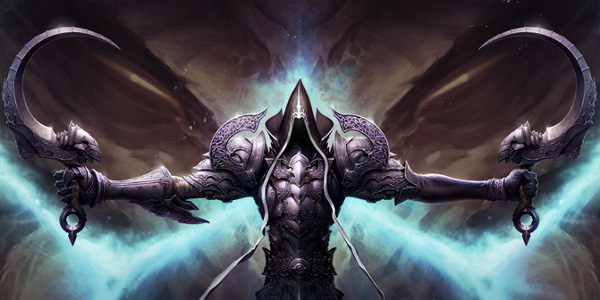 The return of Malthael, the Angel of Death, is nigh. Patch 2.0 for Diablo 3 recently dropped which brought with it some of the major changes Blizzard has been working on for the past two years. It also has instated a 50% experience bonus for all players until Reaper of Souls arrives.

Diablo 3: Reaper of Souls will release on March 25th for PC. A PS4 version is coming at a later date.
We are only temporary custodians of the particles which made us - Stephen Hawking
Site Admin

Posts: 2148
Location: UK
Uploads: 22
Kudos: 60
CPU: AMD FX6300 - 3.5 Ghz
GPU: Nvidia GTX 660
RAM: 8GB
Storage Space: 750GB
Sound Card: On board
Case: Corsair Obsidian 550D
---
Re: Diablo III: Reaper of Souls - The End is Near
cant wait for it :),iam so pumped for it,pre orderd the CE of game :D
''a fool is never enough,a fool that must be dismissed for all of the good''
~ONE WILL WALK HIS PATH TO FIND THE TRUTH AND WISDOM~
-the truthseeker-
0.3

Posts: 30
Uploads: 2
Kudos: 6
Storage Space: umm lot :P
---