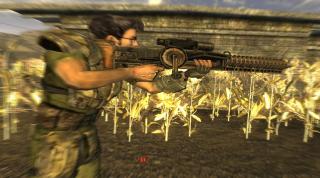 Views: 2,510
1.0
Prailos
This is my first mod, tell me how I did.
This is a modded YCS/186 Unique Gauss Rifle, what I did was alter the amount of ammo in the clip along with the reducing the amount used per shot to 1 and increased item health so you shouldn't have the need to repair it.
You can find this gun leaning up against a wall in the goodsprings school just as you enter.