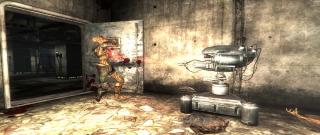 Views: 1,159
1.0
MrSlackPants
What the name says. It makes the turrets in game a lot more deadly. I found them quite unpowerfull and easy to destroy. Certainly if you use some mods that increase weapon damage etc. This made hacking them also an utterly useless thing to do apart from the XP. Not anymore. Even better! In vanilla when you hacked them, they would simply attack everything. But now you have 2 different hacking options. You can either set them to attack everything or better ... make them your ally! So now they wont attack you anymore, but will attack everything else. Whoohoo.

Also important to note is that there are more levels of turrets. In vanilla there where 3 powerlevels when it comes to turrets, now there are 5, giving you a lot more powerfull turrets at higher levels. Turn these puppies into your enemies with hacking and they can actualy clear a room of enemies. ;) Depending on the level of their killed foes, you get a small amount of XP for what they kill as well. Though if the level difference of the kill differs greatly from you (5 levels lower) you wont get any XP.

And .. More difference in turrets as well. Each turret will get a random amount of health and damage resistance. So no turret you encounter will be exacly the same.

And what i love about it myself ... Ceiling turrets are not standard bullet turrets anymore ... ground turrets wont be solely laser turrets anymore. You'll encounter bullet, laser, plasma ... and if you're really unlucky rocket turrets!

All in all .. a lot more variation in your encounters.