DC Universe Online goes Free to Play
DC Universe Online goes Free to Play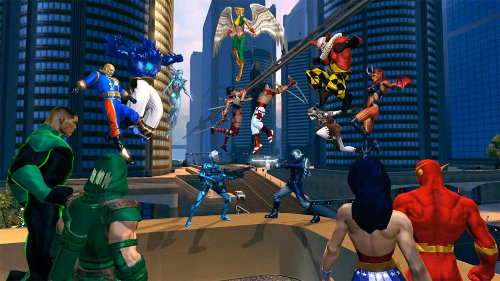 Sony Online Entertainment has revealed plans to make DC Comics based MMO, DC Universe Online, a free-to-play title as of next month.

'This was our preferred business model from day one,' SOE's executive producer Lorin Jameson told IGN - though it is the first that we've heard about such plans.

Sony will make the game totally free as of next month, dropping both subscriptions and sales of the boxed product. Instead, microtransactions will be used to finance the game and the following three tiers of membership will become available.


Free

New players will now have access to the current gameplay in DC Universe Online (including Gotham City, Metropolis, and all current raids and alerts), with the ability to create two characters, join a league and many other benefits. Free level players will be able to purchase downloadable game packs/updates, additional character slots, powers and more through microtransactions.


Premium

Any player who has spent at least $5 (including former paid subscribers and new players who have purchased $5 of in-game items) will qualify for the Premium access level. Premium level players will have more benefits available to them than the Free level player, including additional character slots, additional inventory slots, and higher cash limits. Downloadable adventure packs, additional character slots, and more can be purchased in-game.


Legendary

Maximum features and benefits are included at this level. Loaded with enhanced additional features, Legendary access will be available for a $14.99 monthly fee and includes all DLC packs at no cost, more than 15 character slots, more than 80 inventory slots, the ability to form unrestricted-sized leagues, and many other benefits.
1.0

Posts: 293
Uploads: 19
Kudos: 28
Motherboard: Gigabyte EX58-UD5
CPU: Intel core i7 920 @ 4ghz
GPU: Gainward GS 4870 HD 1GB
RAM: Patriot 6 GB 1600 mhz
Storage Space: 1.5 TB
Sound Card: Onboard
---