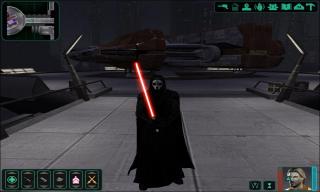 Views: 7,243
1.0
SithTortoise
Readme
******

Title: Nihllius Set
Author: SithTortoise
Email: tdirnhuber@hotmail.co.uk
Date Released: 4/11/08

Set of nihllis items a robe which gives you has apperance and a ultimate saber.

Instructions: Just put all the files in your override folder and enjoy!

How to use

To get the armou use the cheat code a_robe_sith
The lightsaber g_w_sithlghtsbr

You may edit them freely if you want but i see no point in doing so

THIS MODIFICATION IS NOT MADE, DISTRIBUTED, OR SUPPORTED BY OBSIDIAN, OR
LUCASARTS ENTERTAINMENT
COMPANY LLC. ELEMENTS TM & © LUCASARTS ENTERTAINMENT COMPANY LLC AND/OR ITS
LICENSORS.