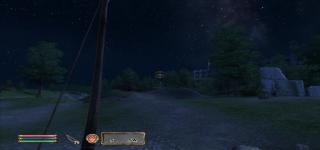 Views: 2,485
1.0
Teenk
I am not the author of this Mod. But I could not find this hosted anywhere so I decided to upload it. It is an altnerative to Darker Nights and Darker Dungeons (even though it uses the same name).

========================================================

Darker Mods (Darker Dungeons, Darker Nights/DN for Nat. Env., Burning Kvatch
By Teenk/TESO_Mods
TesoMods@gmail.com

* Thanks to Bloodystump for letting me include your Fading Torches mod with this mod package. *

Installation instructions

-> Place .esp file in your "root dir/Bethesda/Oblivion/Data" folder.
-> Select the .esp file/s in the Oblivion launcher Data section. IF YOU HAVE NAT. ENV. MOD, USE THE DARKER_NIGHTS_FOR_NAT_ENV.
-> Run Oblivion.


*** Darker Dungeons v2.0 ***

-> Makes ALL dungeons in the game darker. Torches are very useful and I suggest you use Bloodystump's Fading Torches (included) or Frugal's Drop Lit Torches In Combat mods. And for even more dungeon crawl goodness Mechanus' Deadlier Traps mod is suggested.


*** Darker Nights v2.0 & Darker Nights v2.0 for Nat Env ***

-> Makes nights darker than the default dark-skied-sorry-excuse-for-a-night. Variation between weather types are more clearly defined than those in the previous version. Also a version compatible with max_Tael's Natural Environment mod is included as this was a popular request.


*** Burning Kvatch ***

-> Burning Kvatch is now a standalone mod due to popular request. It is scripted so that the fires turn to smoke four days after Kvatch is retaken, then smoke disappears after 10 days. The church and fort is visible from outsie


* Bugs

-> None that I know
-> Please report any at email above.


-> Usual disclaimers here: this mod is free, I do not give permission to anybody to make money out of this. Since this is free, use at u'r own risk. It may or may not harm u'r PC, I don't know, but there is nothing harmful attached to this, at least not with the original state that I uploaded this. You are free to mod this further but please if u'r going to rename the mod, give notice that u'r mod is a modification of this. Also, u are not allowed to put u'r name before the original mod name, but u are allowed to append u'r name to the mod (e.g. Darker Mod tweaked by So & So). For mod compilers, feel free to add this to u'r compilation with only condition that u keep the compilation version and readme of this mod up to date.