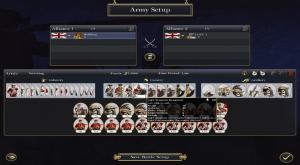 Views: 5,834
1.0
loader
This mod for Medieval Total War reduces the cost of most units in the battle page to 1. You will be able to create some very large armies and have more than enough points left over to promote them. The actual cost of the units in the campaign game remains unaffected. When the period is set to late you generally have more than enough money left over to promote your troops.


Installation
Copy nocost.pack to your data folder.

Vanilla: C:/Program Files/Empire Total War/data
Steam path: C:/Program Files/Steam/SteamApps/common/Empire Total War/data

Download the Mod Manager, select nocost.pack and move it to the bottom of the list.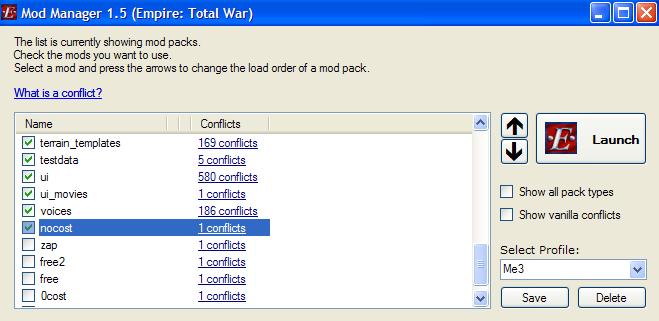 Launch the game and have fun.


Uninstallation
Delete nocost.pack in your Total War data folder.


Bugs and Issues
A side effect of reducing the cost was that all of the units do not appear in the correct order anymore. I will fix this if the mod gets comments or approval.
* You will most likely not be able to connect with another player unless they also use this mod.
* It was made with all the DLC active so this could cause problems. This can be fixed in a possible future version.
* One or two units in each race are unaffected by this mod. I have been unable to ascertain why.

No other issues.


Conflicts
The mod will most likely conflict with anything else which alter units. The mod was created using the latest version of Medieval Total War with all of the DLC.


Source
The mod was created with the following DLC on version 1.5.0.
* Special Forces Units & Bonus Content
* Elite Units of the West
* Elite Units of America
* Elite Units of the East


Rating
If you like the mod please rate it.