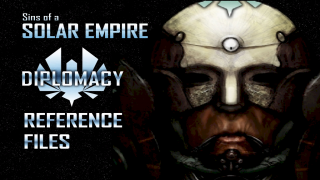 Views: 2,767
1.1
loder
Starting to mod Sins requires converting the files from BIN format to TXT format. The reference files included with Forge Tools 3 are out of date and learning how to use the ConvertData's can be a challenge for anyone.

Here is the complete set for Rebellion 1.1, the Original Sins 1.193, Entrenchment 1.055 and Diplomacy 1.37

You can use my batch convertor here to compile/decompile the files.
http://modsreloaded.com/convert-data. You can find individual older versions on the files page .


Diplomacy 1.34
http://modsreloaded.com/file2006.html


Entrenchment 1.053
http://modsreloaded.com/file2007.html


Reference files for the 1.193 game without any expansions