Views: 107,937
10.0a
Dogtown1
Now I dont mean red, blue, and orange versions of the default creatures, I mean theres 150 creatures that you have never seen before or they have a new model and texture making them unique, including their stats. Anyone who has played my EVE-900 mod knows that I like to crank out the updates so this number will continue to grow with small seperate addon files for easy download.




Heres what you can expect to find.



"SPAWN CHANCE MAXED BUT NOT THE NUMBER OF SPAWNS"

What this means is you will always get something to spawn, just not 20 of them. I did this for a reason, its still a challenge with the spawn chance maxed instead of your computer trying to proccess a spawn count so high it blows up your computer. I also set the the respawn time to 2 days instead of 3.


Included Files
Hunter-41361-1.rar
MoMod update 10a-41361-10a.rar
MoMod-Aliens-41361-10a.rar
MoMod-Terminators-41361-10a.rar
MoModV10-41361-10.rar
Replacers-41361-1.rar
AWOP-MoMod-41361-10a.rar
Harderman optionals-41361-10a.rar



All Creatures set to respawn
And I do mean ALL, except for quest creatures and the such.



Encounter Zones Reset
This means those areas that you went in and wiped out all the creatures, well that was it they dont come back. But now they will.



Ghoul Mayhem
Theres a chance that if you shoot down a ghoul but he still has his head and legs, he might stand back up and come at yah for another bite.




Its those pesky fussion batteries they tend to become unstable when hit with automatic fire. It might take a couple seconds but then watch out, they explode in a variety of different ways too, fire, plasma, shrapnel, who knows.


Quest and Faction Friendly
Theres a lot of good mods out there that are heavy into NPC's and factions so this mod only deals with creatures so as to not cause conflicts, but keep in mind that it will conflict with other creature mods.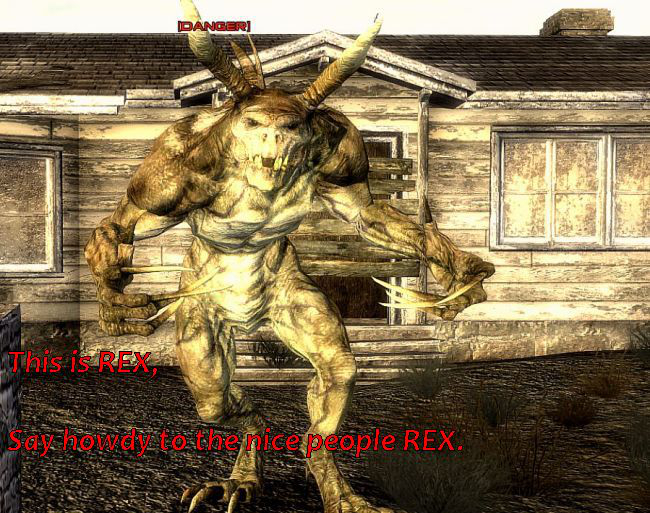 The NEW AWOP-Monster Mod merge patch gives many AWOP creature bosses new models and textures, it also adds all the creatures from Monster Mod to the underground areas.

Theres also a compatibility file for IWS

TTTTTTTTTTTTTTTTTTTTTTTTTTTTTTTTTTTTTTTTTTTTTTTTTTTTTTTTTTTTTTTTTTTTTTTTTTTTTTTTTTTTTTTTTTTTTTT



If yah have a question or problem click that contact author button its the best way to get a quick response.
Check out the screen shots, leave a screenshot, comment, and last if yah like the mod, dont forget the cold beer in the dusty wasteland (endorsement)

TTTTTTTTTTTTTTTTTTTTTTTTTTTTTTTTTTTTTTTTTTTTTTTTTTTTTTTTTTTTTTTTTTTTTTTTTTTTTTTTTTTTTTTTTTTTTTTTTTTTTTTTTTTTTTTTTTTTTTTTTTTTTTTTTTTTTTTTTTTTTTTTTTTTTTTTTTTTTTTTTTTTTTTTTTTTTTTTTTTTTTTTTTTTTT


Hallo an alle deutsch Sprechenden, der Link hier drunter führt euch zur deutschen Übersetzung dieser Mod.
http://newvegasnexus.com/downloads/file.php?id=41539


TTTTTTTTTTTTTTTTTTTTTTTTTTTTTTTTTTTTTTTTTTTTTTTTTTTTTTTTTTTTTTTTTTTTTTTTTTTTTTTTTTTTTT
A read me with install instructions is included, theres also install instructions you can download with the file in case you dont know how to use winrar. also a credit list of the fine people whose assets were used in the mod.