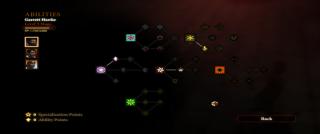 Views: 2,910
1.0b
revan1988
== Introduction ==

As per the short description, it adds a third specialization point to your character at level 21 so that you can unlock that final tree.
== Updates ==
Version 1.0b gives you only ONE specialization point at level 7. Made upon request
== Compatibility ==
Unfortunately this file changes one of the lines which is used by many of the other mods that REDUCE the amount of experience to level up, or those that give extra ATTRIBUTE and SKILL points. If you don't have either then it'll work fine.

If you want both effects, then make a request and I'll try and comply with compatibility changes.
== Credits ==
As always to Mephales for his pyGFF tool.
== Permissions ==
It's a very simple tweak, so feel free to share, edit or link as you see fit. A little kudos my way wouldn't hurt either
== Installation ==
Drag and drop the exptable_specialized.gda into your /override folder.


Also check out my Aveline armor upgrade bugfix which does exactly what it says on the package.